B2B fintech GenTwo raised US$15m in Series A funding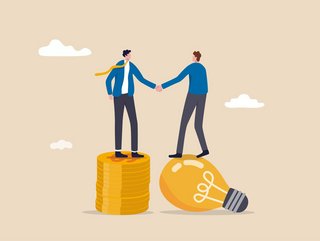 GenTwo will use its new funding for international expansion and to further develop its financial engineering platform
Swiss-based B2B fintech platform GenTwo has closed a US$15m Series A funding round led by US-based Point72 Ventures
GenTwo, a Swiss-based B2B fintech platform specialising in the securitisation of bankable and non-bankable assets has closed a US$15m Series A funding round led by Point72 Ventures.
The US venture capital firm will, alongside its leading investment, support GenTwo by appointing its Senior Partner and Co-Head of Fintech Investments, Pete Casella, to the GenTwo board of directors.
GenTwo's new funding will be used for international expansion and to further develop its financial engineering platform.
GenTwo: A burgeoning fintech
Founded in Zurich in 2018, GenTwo has crafted a financial engineering network centred on its proprietary GenTwo PRO platform.
The company says this allows investment professionals to swiftly and easily securitise and bring to market assets and investment strategies in the form of bankable security.
GenTwo adds its network will give investors access to previously alternative and non-bankable assets, including real estate, digital assets and fine art.
It is in this way that GenTwo will address asset managers' – and their clients' – growing need for innovative financial products that offer fresh opportunities for diversification and active portfolio management.
Since its founding, GenTwo has served over 250 clients across 26 countries, launching over 1,200 investment products with more than US$3bn under service.
GenTwo's new board of directors member, Pete Casella, says: "At Point72 Ventures we like to back founders with bold ideas. GenTwo is a good example of what we are looking for, and we believe that the founders Patrick Loepfe and Philippe A Naegeli are the right team to execute their ideas.
"We are excited to support the company on its mission towards expanding the investment universe for their clients."
GenTwo Co-founder and Chairman, Patrick Loepfe, adds: "We have always been a strongly technology-focused company and have worked hard to create what we believe is a unique securitisation platform that offers clients unmatched simplicity, efficiency and cost-effectiveness.
"With its experience in not only fintech but also AI, Point72 Ventures is the perfect partner to help us do even more."
******
For more insights from FinTech Magazine, you can see our latest edition of FinTech Magazine here, or you can follow us on LinkedIn and Twitter.
You may also be interested in our sister site, InsurTech Digital, which you can also follow on LinkedIn and Twitter.
Please also take a look at our upcoming virtual event, FinTech LIVE London, coming on 8-9 November 2023.
******
BizClik is a global provider of B2B digital media platforms that provides executive communities for CEOs, CFOs, CMOs, Sustainability Leaders, Procurement & Supply Chain Leaders, Technology & AI Leaders, Cyber Leaders, FinTech & InsurTech Leaders as well as covering industries such as Manufacturing, Mining, Energy, EV, Construction, Healthcare, and Food & Drink.
BizClik – based in London, Dubai, and New York – offers services such as Content Creation, Advertising & Sponsorship Solutions, Webinars & Events.