B2B BNPL provider Hokodo secures US$40mn in Series B funding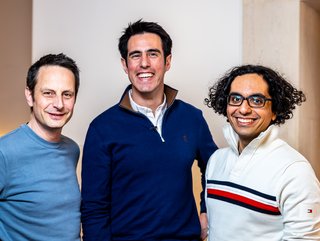 Hokodo was founded by (left to right) Richard Thornton, Louis Carbonnier and Sami Ben Hatit.
Hokodo, which offers buy-now-pay-later (BNPL) services for B2B merchants, will double down on European expansion after raising US$40mn in Series B funding.
European fintech Hokodo has announced a US$40mn Series B funding round, which will power its expansion into new markets as it continues to emerge as a pioneer in the B2B buy-now-pay-later (BNPL) space.
The fundraise was led by Notion Capital with further investment from European investors like Korelya Capital, Mundi Ventures and Opera Tech Ventures. It comes less than a year after Hokodo's £9mn Series A raise, which was led by investment firm Mosaic, and a matter of months after the fintech announced a significant debt raise.
Hokodo, which has already established itself in the UK, says the diversity of investment "reflects the enthusiasm for Hokodo's product in a variety of markets". The digital trade credit provider provides BNPL solutions for the B2B market, meaning business customers can benefit from the same interest-free payment terms at checkout that consumers have grown used to.
'Enormous gap' between Hokodo and its competitors
"We're the only BNPL provider that meets all requirements of B2B merchants, including credit scoring, fraud detection, payments, collections, financing and credit insurance," says Richard Thornton, Co-founder and Co-CEO at Hokodo. "We don't rely on any third party to make credit decisions as we can do it much quicker in-house. This means we can accept more buyers at a faster rate, which our merchant partners love."
Patrick Norris, General Partner at Notion Capital, adds: "We've been following Hokodo since the beginning and made an initial investment as part of their Series A. We're delighted to lead their Series B and double down on our support of Hokodo.
"There's a lot of excitement around B2B BNPL at the moment, and rightly so because the B2B e-commerce market is twice as large as B2C. We concluded that the capability and maturity gap between Hokodo and their competitors is enormous. Not only are they the only provider to offer pan-European coverage, but they're the only one owning the end-to-end value chain. As a result Hokodo is the only firm able to deliver a cutting-edge purchasing experience across the continent."
BNPL for business 'lagging behind' its B2C counterparts
The BNPL sector has enjoyed rapid growth in recent years, inspired partly by Covid-19 lockdowns which saw consumers stuck at home. BNPL providers for the B2C space – like Klarna, Clearpay and Affirm – have won success thanks to the interest-free terms they offer to consumers at checkout, as well as the convenience of enrolling. Tech giant Apple is the latest to get in on the action, expected to launch a new offering called Apple Pay Later when it releases iOS 16 this autumn.

Despite the success of BNPL in the B2C sector, BNPL for B2B e-commerce has been slightly overlooked. Globally, B2B transactions made on credit terms are worth $30 trillion, but processes are often outdated and take place partially offline. With Hokodo, merchants are paid upfront but their customers get the benefit of 30-, 60- or 90-day payment deferrals, with the whole process being underwritten by SCOR SE's corporate syndicate at Lloyd's of London.
Hokodo has recently onboarded new merchants in France and Spain, following launches in Belgium and the Netherlands earlier in the year, so a portion of the new funding will see the brand double down its efforts to become the B2B BNPL category leader in continental Europe. The funding will also be used to develop new BNPL solutions for telesales and in-store purchases, and see Hokodo venture into new verticals currently underserved by payments companies.
Louis Carbonnier, Co-founder and Co-CEO at Hokodo, says: "The B2B purchasing experience has long lagged behind its B2C counterpart, and business customers are calling for higher quality services as online sales continue to gain ground in B2B. Hokodo provides merchants with a truly real-time credit solution at checkout, driving up conversion rates and enabling all parties to buy, sell and do more. Hokodo is currently the only pan-European buy-now-pay-later provider in B2B, and this funding will allow us to continue our international expansion to enable 1mn businesses to access a better way to pay by 2025."