Pay Later: Does Apple's latest offering threaten BNPL?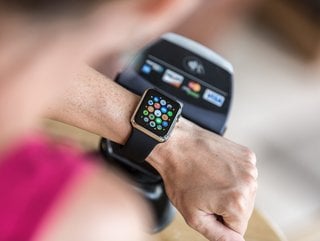 We ask several industry insiders whether Apple Pay Later, the tech firm's foray into BNPL, threatens the market and risks marginalising smaller players.
Apple is expected to make a play into the buy-now-pay-later (BNPL) space when it releases the latest version of its iOS operating system later in the year.
The technology behemoth confirmed the news at its developer conference earlier this month, setting the BNPL sector – already beset by layoffs, falling share prices and changes to consumer demand – into a panicked flutter. The offering will be incorporated into Apple Pay, allowing owners of an iPhone or Apple Watch to spread the cost of goods and services over several interest-free instalments. The move will put Apple and its US$200bn's worth of cash reserves in direct competition with the likes of Klarna, Clearpay and Affirm.
The tech company's entry into the market poses an obvious question: are existing BNPL companies screwed? Despite the resources that Apple have, the consensus among experts who spoke with Fintech. magazine is surprisingly upbeat. There is certainly room for additional competition; market research company GlobalData projects that the BNPL sector will be worth US$166bn by 2023.
'No surprise' that Apple is targeting BNPL
"It's no surprise that Apple has introduced a BNPL solution," says Aaron Begner, GM EMEA at fraud prevention platform Forter. "BNPL offers an efficient and user-friendly way for consumers to make purchases of any size."
This is a sentiment shared by Philipp Buschmann, CEO and Co-founder of banking architecture company Aazzur. "For me, this isn't a surprise at all," Buschmann says. "Major companies have been embedding financial services into their offerings for years. Even before the internet, shops were offering goods on credit. As soon as Apple entered the payments space with Apple Pay, this was bound to happen.
"As someone in the BNPL and embedded finance space, I don't find this worrying, I find it exciting. A tech company of that size stepping into the space validates what we've been doing. It shows that our world views align. Embedded finance is all about turning competitors into colleagues and I look forward to more big players entering the space so we can start collaborating!"
Nick Maynard, Head of Research at Juniper Research, adds: "Creating strategic partnerships with established brands is a highly effective way for BNPL firms to promote their offerings and encourage use within an already established user base. In our latest BNPL research, we recommend that BNPL firms offer value-added elements such as loyalty and rewards points or discounts to encourage use, not only over traditional payment methods but competing BNPL firms."
Apple 'bound to put pressure' on existing providers
Perhaps it's inevitable that technology partners are excited by Apple's adventure into financial services – after all, they're more likely to be a prime candidate for collaboration, should Apple come looking. But are the BNPL providers themselves feeling so enthusiastic? Probably not. Apple Pay is already accepted at an estimated 85% of US checkouts, so Apple's arrival in the BNPL space will probably require some adjustment on their part.
As Apple's payment solutions are geared towards physical purchases, where the user pays in person, existing players may choose to focus more on the e-commerce market and accept that existing iPhone users will inevitably migrate away from their platform over time. The thought of competing with a company like Apple on product features is certainly a daunting prospect.
"Of course Apple's foray into the BNPL marketplace is bound to put some pressure on existing players," Mark Skehill, Enterprise Sales Manager at Ecommpay, tells us. "As typically expected, when Apple does anything they tend to raise the bar as it takes the right ideas and implements them better. Having said that, I wouldn't want to do a disservice to the current market leaders such as Klarna or Clearpay who, in my opinion, have fantastic products and give the customer a great shopping experience.

"It's also worth pointing out that Apple's offering has slightly different terms being offered, and Apple currently has less than 25% of the smartphone market. It will be interesting to see how Apple's BNPL offer will be affected by any legislation related to BNPL. Klarna would have already made positive steps in this area."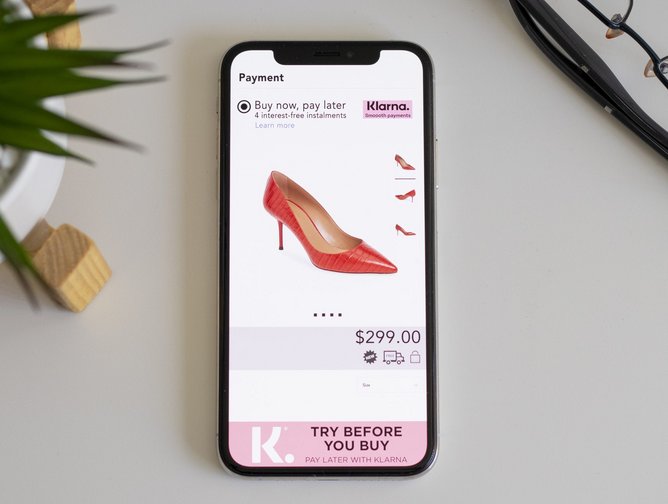 BNPL market can grow without much cannibalisation
Christian Mangold, CEO of unified AI platform Fraugster, has another perspective that is bound to reassure BNPL firms in the short-term at least. "When a behemoth known for executing new features brilliantly enters your market there is always cause for concern," Mangold tells us. "But it is important to note that Apple Pay Later will first be rolled out in the US, so it won't immediately compete with big European players like Klarna, Alma, Scalapay and Zilch.
"Apple serves the richest billion customers in the world, 500mn of whom are already Apple Pay users. This presents a huge opportunity, but I think there is still room in the market to serve younger cohorts (18-24) who are not Apple's target customer.
"Some top customers will definitely be acquired from existing BNPLs' financing portfolios. Medium term, BNPLs are constantly focusing on growth areas, which is not necessarily Apple clientele but rather young consumers or those with a real financing need. It is expected that the market can grow with very little cannibalisation effect."
'An abuse of Apple's monopolistic position'
Not everybody is quite so generous about Apple's proposed entry into the BNPL sector. Mike Rhodes, Founder of digital marketing consultancy ConsultMyApp, warns that the tech giant's expansion into new services threatens the originators in those markets. He also echoes comments made by other experts we spoke to about the prospect of further regulation for the BNPL industry.
"This new offering from one of the world's largest Big Tech companies is almost certainly going to take away large swathes of business from established market players," Rhodes explains. "Apps such as Klarna require support from retailers to operate, whereas Apple's BNPL offering is set to be accepted wherever Apple Pay currently is – including online, in store and on apps. Therefore, consumers are more likely to flock to this offering out of simple ease, so this move can almost be seen as an abuse of Apple's monopolistic position in the phone market.
"Moreover, the BNPL market is already starting to get increased regulatory interest and, with new players entering the space, it is more than likely that governments will contemplate new rules for providers and regulate the industry in a much tougher way than it is now. For Apple, this won't be a big concern as it is not part of their core business offering. However, for the likes of Klarna, it most certainly will."
Nick Maynard from Juniper Research continues: "With the launch of Apple Pay Later, we believe that existing BNPL firms will see a slight drop in in-store use. However, there will be little overall impact on the already well-established BNPL giants such as Klarna, PayPal and Affirm. Apple Pay Later will, after all, only be available to iPhone users who have set up Apple Pay, which currently stands at around 10% of adults in the US.
"However, the ease of use of Apple's services, combined with the announcement that existing Apple Pay users will not pay additional set-up fees for Apple Pay Later, will certainly encourage its adoption among consumers who do not yet use BNPL services. As economic conditions become increasingly hostile, we predict that there will be vast take-up for BNPL payment options, driven by an expected decrease in consumers' disposable income."
Does Apple want to emulate the 'super-apps'?
Some of our commentators speculate that Apple's latest overture is another sign that the company is trying to become a super-app – or rather that it's trying to turn iOS into a super-operating system – constantly developing new products and services to offer everything that consumers need in one place.
Anywhere Apple goes, others usually follow. When Apple Pay Later rolls out, it would not be a surprise to see the likes of Samsung or Google – who already offer a digital payments service of their own – following closely behind with their own BNPL offering bolted on to Samsung Pay or Google Pay.
"Given WeChat and Alipay's market grip in China, it is no wonder that the likes of Apple, Amazon and Google may be exploring this path as well," ConsultMyApp's Mike Rhodes continues. "At the end of the day, the opportunity for a super app is to continuously engage in new ways with consumers that are already part of its ecosystem. Given its market domination with the AppStore and Apple Pay, and its communication offerings through iMessage and FaceTime, some could consider it is already on the way.
"However, I have always believed that the concept of a super-app is somewhat misguided as no one brand or company can be expected to be an expert in all areas. For Apple to truly compete in this space, it would have to consider how it can adapt its business model to encompass aspects such as social media, transport and retail deliveries as well. The reality of this is still a far-flung concept in my opinion that could only be achieved through acquisition rather than organic offerings."
We will have to wait until autumn before we know what features are definitely included in iOS 16, and it will take longer than that before we fully understand the impact that Apple Pay Later has on consumer behaviour. Will we see immediate uptake? Will other BNPL providers lose customers to Apple?
Apple has already teased us with some of the new features that we should look out for. As well as a BNPL offering, Apple is expected to undertake a major upgrade to the iPhone's lock screen and make it easier for parents to set up children's devices. The latest release of iOS will also reportedly contain an alternative way for users to prove that they're not a robot when browsing the internet, potentially replacing Google's Captcha.