Financial Services (FinServ)
Atlantic Money: What does PYUSD mean for crypto?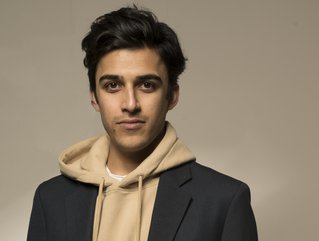 Neeraj Baid, CEO of Atlantic Money, says: When it comes to the potential impact of PayPal's launch of PYUSD, it will certainly create a short-term boost... however, I think the core question around the value of stablecoins remains
After PayPal launched a new stablecoin, PYUSD, we ask if this could bring crypto further into the mainstream, in talks with Atlantic Money's Neeraj Baid
In August 2023, PayPal launched its new stablecoin, PYUSD; a cryptocurrency fully backed by US dollar deposits, short-term US treasuries and similar cash equivalents.
While many stablecoins exist on the market, the most significant feature of the news was that a well-established financial services provider was taking steps into the world of crypto.
PayPal's mission to capitalise on crypto is no short in the dark. We recently reported that cryptocurrencies make up half of the top 10 investment options in 2023 so far.
So, with PayPal entering the blockchain space with its new stablecoin, will this help propel a historically niche industry into the mainstream? We speak to Neeraj Baid, CEO of Atlantic Money and former Crypto Integration Lead at US trading giant Robinhood, on what PYUSD means for the future of crypto.
PayPal has launched a new stablecoin, PYUSD, what can you tell us about it?
To understand PayPal's move, it is important to understand stablecoins. Stablecoins are digital currencies designed to minimise price volatility by pegging their value to a stable asset, such as a fiat currency like the US dollar.
In essence, people use stablecoins to interact natively with the cryptocurrency/Web3 ecosystem without holding a volatile asset like Bitcoin.
PYUSD is a US dollar-backed stablecoin. PayPal now hopes that its users, when interacting with Web3, will choose PYUSD as their primary stablecoin.
In theory, this would strengthen PayPal's relationship with its customers, increase PayPal's share of a user's financial life, and ultimately offer PayPal new revenue-generating opportunities.
Some say PayPal's launch of PYUSD could bring crypto into the mainstream. Do you agree?
When it comes to the potential impact of PayPal's launch of PYUSD, it will certainly create a short-term boost as it becomes easier for people to experiment with crypto within their PayPal accounts.
However, I think the core question around the value of stablecoins remains. We continue to see a lack of fundamental demand from mass market consumers in developed countries for Web3 and crypto-native financial services. We also struggle to see any real impetus for that to change.
It's simply not clear how Web3 services offer better value or performance to consumers compared with fiat-based services. Without a demand for Web3 financial services, I don't believe it matters who offers a stablecoin – the demand just isn't there.
What benefits does PYUSD have for consumers?
For consumers not yet using any stablecoin, PYUSD is likely the easiest to access if you are one of the many people with a PayPal account.
For those who are already using a stablecoin, the benefits of PYUSD seem limited. Sending money across borders is at least as expensive with PYUSD as with fiat USD.
In terms of global money transfers, it's important to point out that PYUSD does not appear to be more economical.
Converting PYUSD with any other cryptocurrency continues to incur a significant markup on the exchange rate, similar to how they charge a markup when converting fiat USD to other fiat or cryptocurrencies.
Ultimately, I see PYUSD as PayPal claiming its place in the stablecoin/Web3 market. If that market ends up being large and widely adopted, PayPal may reap benefits.
However, it's hard to see if or when that might happen due to a lack of compelling use cases. Given that PYUSD does not independently improve existing financial services I suspect we'll see it languish for a while.
Can you see PYUSD become big among consumers, will it take off?
I think we'll see a strong initial uptake as people investigate or experiment with this new product offered by a large financial services company. But in the long term, I struggle to see a reason why an average consumer would continue using PYUSD.
PayPal seems to be primarily solving problems for itself ("How can we become a part of this Web3 trend?") rather than for its users ("How can we offer better or cheaper financial services for our customers?").
As is often the case with companies attempting to expand their offerings to increase revenue, it remains to be seen whether this strategy will be successful.
I have reservations about such super-app or everything-app approaches as they in the end lead to higher costs for users rather than bringing real innovation.
Crypto needs more than PayPal
So, while PYUSD is another option on the market and a safe stablecoin, for Baid, this will do little to help crypto on its rise to the mainstream.
It would seem that crypto is bigger than PayPal, and should its stock rise in the coming years, what is clear is that PayPal would reap the benefits of PYUSD.
******
For more insights from FinTech Magazine, you can see our latest edition of FinTech Magazine here, or you can follow us on LinkedIn and Twitter.
You may also be interested in our sister site, InsurTech Digital, which you can also follow on LinkedIn and Twitter.
Please also take a look at our upcoming virtual event, FinTech LIVE London, coming on 8-9 November 2023.
******
BizClik is a global provider of B2B digital media platforms that provides executive communities for CEOs, CFOs, CMOs, Sustainability Leaders, Procurement & Supply Chain Leaders, Technology & AI Leaders, Cyber Leaders, FinTech & InsurTech Leaders as well as covering industries such as Manufacturing, Mining, Energy, EV, Construction, Healthcare, and Food & Drink.
BizClik – based in London, Dubai, and New York – offers services such as Content Creation, Advertising & Sponsorship Solutions, Webinars & Events.