Financial Services (FinServ)
AI offers "an opportunity to differentiate" banking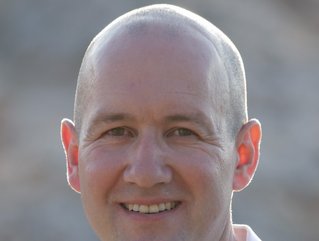 Pegasystems' Global Banking Industry Lead, Steve Morgan
Pegasystems' Global Banking Industry Lead, Steve Morgan, discusses what legacy banks must do to catch up with smart banks and the role of AI in banking
What for you best defines smart banking?
SM: For me, when it comes to smart banking you have to think about where you can apply intelligence and automation, and how you can get the best out of technology and people. There's always a lot of talk about technology, but often it's about getting the right balance between where you apply technology and where you have people getting involved.
What must legacy banks do to stay ahead and not be outmuscled by up-and-coming smart banks and fintechs?
SM: We've had a lot of fintechs, that are taking certainly a decent share of current accounts and savings accounts. They haven't yet moved into some of the lending space, but for the legacy or traditional banks, they're often hampered by their history, multiple systems, and multiple brands over a sustained period.
So they've often got a far more complex system set up. Most of the banks and the clients we work with want to try and do something whereby they can get more flexibility into their systems and into their processes, to be able to change and adapt more quickly and work across multiple channels for customers. So that's where often a legacy bank will work with someone like Pegasystems, to enable an easier connection to backend systems, the systems of records that might have some constraints, and to be able to work across multiple channels.
Can AI help level the playing field between legacy banks and smart banks?
SM: Well I think the ability to apply intelligence, and I'd probably call augmented intelligence rather than artificial intelligence, can help any institution that uses it. It helps people get work done or does it all for you if you're fully automating something. It's been around for a while, although it's got a lot more talk recently because of generative AI and the large language learning models now at play.
But effectively, I think it's probably an opportunity to differentiate yourself using the intelligence that you can put on top of things like workflow automation; you can enable the right action, the right conversation, the right interaction and the right advice. You can help assist your staff as well as your customers to work through a process more efficiently. You can get the right balance between what should be processed straight through and what could be used to have some involvement in assisting people.
So I don't know if it's as much levelling the playing field, probably more of an opportunity to say: where could we apply it well? It's about using the technology sensibly, transparently and applying it in the best possible way. So I think increasingly as people apply intelligence and augmented artificial intelligence, it's going be key to say: how's it being used? What's the outcome? It's important that any organisation is really clear on that and understand generative AI's usage.
For the video interview with Steve Morgan, Pegasystems' Global Banking Industry Lead, see our latest Linkedin Live show for June 2023, or watch on YouTube below.