Financial Services (FinServ)
Lending fintech Salad Money secures £40mn debt facility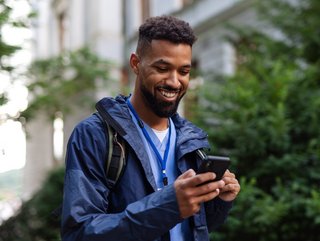 A large proportion of Salad Money's customers work in the public sector, like healthcare.
Affordable lending fintech Salad Money, which helps UK consumers avoid high-cost and payday loans, has secured £40mn in a new committed debt facility
Fintech lender Salad Money, which provides consumers with affordable finance using the power of open banking, has secured a £40mn senior debt facility with a US-based credit fund.
Salad Money offers small loans to public sector workers in the UK, using open banking and machine learning to assess affordability so applicants aren't penalised or unfairly excluded for having an impaired credit score. According to the company's own data, about 40% of its customers have a county court judgement (CCJ) against them – a type of civil verdict that means they owe money to another person or company – yet reliably repay the money on time. Meanwhile, half of its customers earn between £12,000 and £24,000 a year, significantly below the national average.

It means that many borrowers would be automatically turned down by traditional lenders who use credit scores as the basis of their credit decisioning – but Salad Money extends them a lifeline at a time when credit is more important than ever. Amid high inflation and rising interest rates, a third of adults now face difficulty accessing credit from mainstream lenders, the London-based firm says, while research suggests 9mn people in the UK risk being excluded from affordable financial services because of their credit score.
The £40mn debt facility secured by Salad Money will allow it to extend credit to more key workers, allowing them to avoid risky alternatives like high-cost and payday loans.
Funding is 'financial firepower' to help more consumers
Phillip Hyett, CFO of Salad Money, says: "This new committed facility brings our total senior debt funding to £50m and with it, the financial firepower to help more NHS and public sector workers avoid high-cost credit. We see first-hand that demand for fair and affordable finance is increasing rapidly and we are delighted to lead the way in helping address this need."
Theodora Hadjimichael, CEO of advocacy group Responsible Finance, adds: "This landmark deal for the UK's community development finance sector is tremendous news for NHS and public sector workers who need and can afford to repay credit but don't have enough fair options available. Without CDFIs like Salad, they are locked out of access to finance and risk turning to providers who don't prioritise their wellbeing. I'm thrilled that Salad will be able to help more people save interest compared with higher-cost options; I'm also delighted that it will be able to boost its educational and signposting work which I know boosts its applicants' financial resilience."
The announcement comes at a time when many of the UK's public sector workers are going on strike over pay and conditions. They include NHS nurses, who, according to the Royal College of Nursing (RCN), have seen on average a 10% reduction in their real-terms pay over the last decade. The RCN is asking for a pay rise 5% above inflation to help their members cope with the cost of living.