Financial Services (FinServ)
AccountsIQ: Could AI put you out of a job in finance?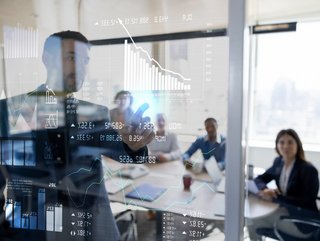 AccountsIQ: Many financial workers (96%) believe automation will help to mitigate errors in manual processes
A study by AccountsIQ finds 23% of senior finance professionals fear AI could make them redundant, as 24% of financial companies start onboarding new tech
A recent study from SaaS accounting software company AccountsIQ has found that 23% of senior finance professionals fear AI could put them out of a job, as 24% of financial organisations surveyed begin implementing new AI-driven solutions into their operations.
A further 51% of financial institutions plan to onboard AI solutions in the next 12 months, spiking fears of redundancy at a senior management level.
AI in finance: Are jobs under threat?
However, amid the concern, many junior colleagues at financial institutions are welcoming the change. 82% of those working in junior roles with at least three years of experience, feel generative AI tools like ChatGPT will have a positive impact on finance teams.
Around 75% of junior financiers spend up to a quarter of their working time on manual processes that they feel could be completed at a much faster rate when leveraging generative AI, particularly when it comes to data collection.
In addition, despite the concerns of a minority of senior finance professionals, many of this sect see AI as something that will drive positive change. Over 41% of senior professionals believe AI will transform their ability to add value to their business, while 24% feel AI will help them save time and increase efficiency.
AccountsIQ: Automation is on the horizon
The reservations of the minority of finance professionals will inevitably be put to the test. AccountsIQ's survey found that 91% of financial functions are planning to automate manual tasks, including data collection and reconciliation.
This shift is likely to support employees working in relevant finance departments, particularly those junior professionals – 60% of whom still rely on manual spreadsheets as a primary tool.
And, 33% of junior staff express frustration at such time-consuming manual processes, hence a call for AI to come in and streamline manual processes.
Many financial workers (96%) also believe automation will help to mitigate errors in manual processes, with 30% of senior professionals and 28% of junior professionals attributing errors specifically to a lack of automation.
AccountsIQ CEO Tony Connolly says: "It's welcome that finance professionals have a largely positive attitude to technology and its impact on their daily work, freeing them to use their hard-won skills to greater effect.
"Automation and AI are destined to deliver major gains for finance teams, liberating them for a far more strategic role so they are no longer seen as a back-office support function. Some professionals may have genuine concerns about AI, but I believe such worries are misplaced."
******
For more insights from FinTech Magazine, you can see our latest edition of FinTech Magazine here, or you can follow us on LinkedIn and Twitter.
You may also be interested in our sister site, InsurTech Digital, which you can also follow on LinkedIn and Twitter.
Please also take a look at our upcoming virtual event, FinTech LIVE London, coming on 8-9 November 2023.
******
BizClik is a global provider of B2B digital media platforms that provides executive communities for CEOs, CFOs, CMOs, Sustainability Leaders, Procurement & Supply Chain Leaders, Technology & AI Leaders, Cyber Leaders, FinTech & InsurTech Leaders as well as covering industries such as Manufacturing, Mining, Energy, EV, Construction, Healthcare, and Food & Drink.
BizClik – based in London, Dubai, and New York – offers services such as Content Creation, Advertising & Sponsorship Solutions, Webinars & Events.