Financial Services (FinServ)
Accounts receivable overlooked for digitisation, survey says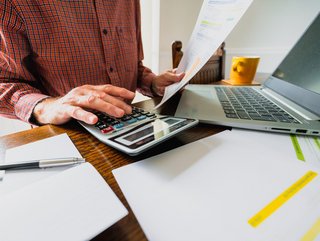 The accounts receivable function is being overlooked for digitisation while miscommunication in the invoice-to-cash cycle is rife, according to Versapay.
More than 80% of C-suite executives at large companies say they have lost revenue due to miscommunication in the invoice-to-cash cycle, according to a new survey on digital transformation efforts.
Versapay, the accounts receivable software provider that conducted the research, warns that the result could be detrimental to customer relationships. The US-based firm asked 1,000 top execs about the state of digitisation in B2B finance.
It also found that 92% of respondents agreed that in order to achieve peak performance, every department in an organisation must first be digitised. But six out of ten people surveyed (60%) thought that accounts receivable departments were not being prioritised as much as other parts of the business.
Back-office approach to accounts receivable 'outdated'
"Without the customer at the forefront of every digitisation project, including accounts receivable automation, many companies are leaving money on the table," says Craig O'Neill, CEO of Versapay. "It's imperative to move digitisation efforts beyond just improving efficiency. Efficiency is important, but there needs also to be a focus on transparency and collaboration in the transaction experience, which will lead to faster payments and more satisfied customers as well."
The survey also found that almost 80% of executives (78%) thought that payment conflicts could have been avoided had there been better communication; nearly three-quarters (73%) believed that the invoice-to-cash process can negatively affect a customer's experience; and that 65% of executives say that transparency and collaboration between accounts receivable teams and their customers would reduce invoice disputes.
Versapay says that executives had been threatened with lawsuits because of inefficient processes. It warns that a back-office approach to accounts receivable is outdated and potentially costly.