Yearn Finance experiences 435% growth in one month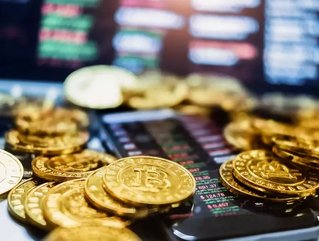 Newly launched cryptocurrency Yearn Finance has experienced a 435% increase in market cap in a single month...
Newly launched cryptocurrency has in market cap in a single month.
Yearn, which was officially introduced on 17 July 2020, has rapidly become one of the most valuable 'decentralised finance coins' or crypto-assets available, with a high-water mark of US$690.1m total market cap that it reached at the beginning of September.
According to data compiled by Buy Shares, the market price for Yearn has reached $23,031.37. By comparison, Bitcoin is more than 50% less valuable at a price of $10,130.73.
The same analysis concluded that Yearn's comparatively limited quantity (30,000 coins in total) may account for its inflated value in comparison to others - Bitcoin has over 21 million.
Crypto: experiencing a mixed reception
The meteoric rise of Yearn Finance provides a distinct counterpoint to by Indian thinktank 'Begin India' that transforming cryptocurrencies into private currencies could put entire economies at risk.
Opposition in India from its association with illegal or 'nefarious' uses, a long-standing criticism that the sector is struggling to shed. 
Leon Gauhman, Chief Strategy Officer at , has that, assuming it can overcome this opposition, the advantages could be significant:
"Undoubtedly [cryptocurrencies] will be subjected to close regulatory scrutiny because of concerns about their role in fuelling the shadow economy. Assuming they can overcome this hurdle, the payback will be greater legitimacy in the banking marketplace."
Also, , crypto is actually gaining significant interest and traction among core financial institutions, including the Bank of England and the US Federal Reserve.
While these explorations do not countenance the disruptive potential of doing so - Andrew Bailey, Governor of the Bank of England, stated that it could have "huge implications on the nature of payments and society" - they do not implicate crypto as inherently destructive.
The mixed reception of cryptocurrencies around the world continues to fascinate the financial sector, with very little consensus on what the final outcome may be. However, given the level of interest still shown on a daily basis, the trend is not likely to vanish any time soon.