Xero Insight: How cloud technology can help you keep on top of your business finances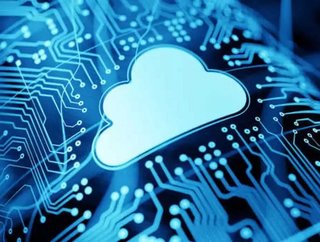 Donna Torres is an international leader in small business and is responsible for growing the Xero subscriber base throughout Europe, Middle East & A...
Donna Torres is an international leader in small business and is responsible for growing the Xero subscriber base throughout Europe, Middle East & Africa. She is passionate about helping SMEs to succeed and is focussed on supporting them through the challenges they face today with the latest technology. 
Cloud technology is a very effective tool that can save small businesses time and resources. It delivers servers, storage, databases, networking, software, analytics and intelligence over the internet.  You can tailor your cloud usage and subscriptions to suit your business' needs and budget, delivering fast and flexible results.
When it comes to finances, cloud-based technology can save businesses money and help them manage finances more effectively in a number of different ways.
Reduced costs
By taking certain business operations into the cloud, businesses can save a lot of money on setting up a costly server and storage system on their premises. Logistical costs like setting up a server can wipe out a lot of business' budgets when they're starting out - it will also cut down ongoing repair and maintenance costs. Enabling the cloud helps save capital for other aspects of the business that need your attention and TLC.
Real time data
Cloud technology can give business owners an accurate and up to date look at data like cash flow, to the minute. This can also be accessed remotely and from any device. This prevents financial mistakes and going into overdraft - as the business is aware of how much cash they have at their disposal at any given time. 
Cloud accounting platforms like Xero will help you track and report on key business metrics in real-time. These include accounts receivables, operating margins and inventory turnover. Having a good handle on these business metrics will help you manage your cash like a pro – and take advantage of new opportunities.
Save time
Team time and resources can be one of the most costly aspects of running a business. Cloud technology unlocks the power of automation. Employees can spend less time on time consuming tasks like bookkeeping, logging expenses or invoicing. For example, businesses can now send an invoice as soon as it's ready, see when it's been opened and viewed, and send automated reminder notices. 
Cloud technology also makes sharing large files much easier as all data is backed up using the internet. This means large assets can be shared with a simple link and with no delay.
This gives employees more time to spend on creative thinking and problem solving for your business, leading to quicker growth and expansion, and, let's face it - happier employees!
Scalability
The cloud is entirely scalable so businesses only pay for the exact technology and services they need. For example, you may only initially want cloud accounting, like Xero, and a simple storage solution when you're starting. You can then upscale your cloud usage as your business grows.
Xero currently has 800 apps on its ecosystem which integrate with its software, featuring innovative technology for every industry. For example, farmers could use Xero's integration with Farmflo to improve the speed and accuracy of keeping their farm records for reporting and compliance. Retailers can access seamless point of sale and inventory keeping with Vend, which feeds into Xero to give you an accurate look at business performance.
Competing
Cloud technology is a great equaliser. Previously, small businesses found it difficult to compete with larger companies and competitors who could afford more expensive and elaborate server systems. Now, even the smallest of companies have access to cutting edge technology. Having the latest technological advances makes your business much more attractive to potential investors, making access to investment and capital much easier.
Access to further innovations
The beauty of the cloud is that it is constantly being updated and improved without its users being hassled to update their software. This all happens in real time without bothering the businesses who are trying to get on with the day to day running of a company. 
Cloud technology lets users tap into innovations like Artificial Intelligence, data analytics and machine learning easily. These tools allow a business to learn faster about key areas; from competitors to customers to what's driving sales. 
Data security
Some small business owners may be wary of the cloud when it comes to data protection. However, it is actually one of the safest places to keep your data. If someone were to steal your laptop, they would have access to all the information on your hard drive. The cloud enables password protection for your business' data so you can also easily control who has access to what information.
The cost of losing data can be huge, not to mention all of the team time that would have to go in to replacing and recovering this information. By allowing the cloud to back up and protect all of this for you, your business won't have to spend money on recovering anything that might be lost.
For businesses looking to grow, stay financially healthy and remain innovative in a competitive environment - cloud technology is an invaluable tool that helps level the playing field and save time for smaller businesses.