Why is Intuit's acquisition of Credit Karma a big deal?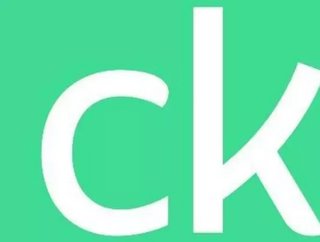 Intuit is buying Credit Karma as a part of a whopping US$7.1bn deal. FinTech finds out more. Credit Karma, one of the US's most innovative fintechs...
Intuit is buying Credit Karma as a part of a whopping US$7.1bn deal. FinTech finds out more.
Credit Karma, one of the US's most innovative fintechs, has been acquired by Intuit, following a US$7.1bn cash and stock deal. Intuit is the company responsible for the creation of preparation software TurboTax, as well as small business accounting software QuickBooks and personal finance manager, Mint. Credit Karma will serve as an invaluable tool in Intuit's drive for globalisation, which factors as a key part of its corporate strategy.  
"Our mission is to power prosperity around the world with a bold goal of doubling the household savings rate for customers on our platform," said Sasan Goodarzi, CEO of Intuit. "We wake up every day trying to help consumers make ends meet. By joining forces with Credit Karma, we can create a personalized financial assistant that will help consumers find the right financial products, put more money in their pockets and provide insights and advice, enabling them to buy the home they've always dreamed about, pay for education and take the vacation they've always wanted."
"There's a lot of innovation and investment in FinTech, but we don't see anyone, with our collective capabilities, pursuing a personalized financial assistant to help consumers take control of their financial lives," Goodarzi said. "Together with Ken and the Credit Karma team, we're going to bring together consumers and financial institutions in innovative ways that lower costs for all those involved and level the playing field for consumers regardless of their economic status. We believe we can transform the personal finance industry and power the economy."
What makes Credit Karma a stand-out fintech?
Credit Karma was founded on March 8, 2007, by Kenneth Lin, Ryan Graciano and Nichole Mustard. Leading with the motto: "everyone deserves to feel confident about their finances," the company allows users to track their credit score by offering a comprehensive credit score and financial management platform. The service offers free credit scores and reports from national credit bureaus TransUnion and Equifax. 
Perhaps most importantly, the services offered by Credit Karma are free, truly living up to its ethos. The company instead makes its money through targeted ads that feature on the platform. To continue in its campaign of building financial confidence in its users, in 2015 it launched a campaign called "My Money Story" which sought to encourage individuals to discuss their money experiences, which is a topic often socially considered taboo. From this, the company created several short videos which have since inspired a more open conversation around finances and in particular, credit.

SEE MORE: 
Though it has not been specified how Credit Karma will be utilised from this point forwards, the popular product will undoubtedly serve Intuit well as it expands its financial services. 
Did you know? Credit Karma also provides a Credit Score Simulator, which offers an estimated alteration to a credit score based on a theoretical purchase. 
For more information on all topics for FinTech, please take a look at the latest edition of FinTech magazine.