Who is the visa-backed startup powering Monzo and Revolut?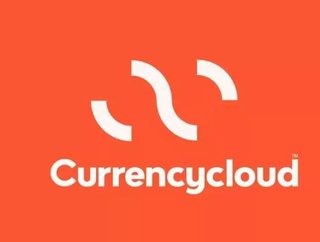 As Currencycloud obtains US$80mn in its series E funding round backed by Visa, FinTech Magazine takes a closer look at the startup Currencycloud is a p...
As Currencycloud obtains US$80mn in its series E funding round backed by Visa, FinTech Magazine takes a closer look at the startup
Currencycloud is a payment platform that functions on an international level by leveraging smart technology inorder to simplify finance. Developers are able to use the company's API building blocks in order to embed customised payment solutions into a customer's product in a way that suits them. 
"We call the segment embedded finance," Currencycloud CEO Mike Laven told CNBC, "We're probably the most important business that you've never heard of. But that's conscientious on our part. We do not have a strategy where we compete with our customers."
It may be surprising that a company responsible for backing so many fintech unicorns such as Revolut, Starling and Monzo could fly so under the radar, but Laven understands that fame does not always equate to investment. He said: "Their end-user customers, for the most part, will never see that we're there. We're a piece of embedded finance in the tech stack. It's not as sexy, but it's an incredibly good business."
Nikolay Storonsky, Founder & CEO, Revolut has also praised the firm: "What made Currencycloud so appealing for us is that they're very start-up friendly – they're a start-up themselves, with great technology, a really good API – they're helping their clients," he said.
SEE MORE: 
The latest funding round was not only led by Visa, but with a branch of SAP, venture firm Sapphire. The round also attracted funding from Google, BNP Paribas and SBI.
[image: Mike Laven, CEO, Currencycloud]
"Currencycloud is re-imagining how money flows around the global economy and embedding it into platforms of the future."  said Laven, "Transfer of value is fast becoming the newest layer in the modern technology stack, and Currency Cloud is positioned to provide the infrastructure to make this happen. With these new strategic investors, we are well placed to be the go-to provider for the next wave of Fintech innovation"
"I'm delighted to be joining the board of such an exciting technology company," added Colleen Ostrowski, SVP and Treasurer at Visa. "Currencycloud is re-shaping the way that the platforms of the future are moving money around the world, and there is huge potential for the company to drive further innovation in the cross-border payments industry."

For more information on all topics for FinTech, please take a look at the latest edition of FinTech magazine.