What's driving fintech's funding highs?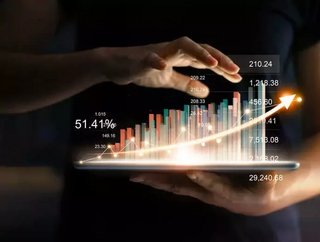 As of Q3 2019the fintech sector has raised US$24.6bn, already surpassing the annual total for 2017. This is the headline stat from theGlobal Fintech Re...
As of Q3 2019 the fintech sector has raised US$24.6bn, already surpassing the annual total for 2017. 
This is the headline stat from the Global Fintech Report Q3 2019, the latest research by tech market intelligence business, CB Insights. It focuses on global fintech investment trends, active investors and major deals and shows, perhaps unsurprisingly, a market in healthy condition that continues to see the birth of new market entrants. 
On the latter, for example, it was revealed that six new unicorns were born in the most recent quarter, worth a combined $213.5bn. These were: 
On new entrants and unicorns, it was also found that three further companies have already occurred in the last (yet finished) quarter of the year - Next Insurance, Ebanx and Riskified. 
Growth in funding
In Q3 2019, fintech funding topped $8.9bn, representing a quarterly record if adjusted for Ant Financial's $14bn investment that occurred in Q2 2018. Challenger banks in particular, had a busy third quarter, seeing $1.3bn invested, which is a quarterly funding high.
According to CB Insights, "Q3'19 saw challenger banks funding bolstered by rounds to unicorns, including NuBank's $400M Series F, which was the largest reported equity investment to a challenger bank and made NuBank the highest-valued challenger at $10B. Startup-focused challenger banks saw competition heat up with deals to Ramp Financial, Mercury, and Stripe, which launched card issuing."
SEE MORE
With regards to markets, Southeast Asian fintechs set a new annual record, raising $701mn across 87 deals. On a more granular level, India and China contributed significantly to this number, achieving 55 and 33 deals respectively. In contrast, deal levels fell in the US, which the research attributed to a pull back of early-stage deals.
For more information on all topics for FinTech, please take a look at the latest edition of FinTech Magazine.