What is Samsung Money by SoFi?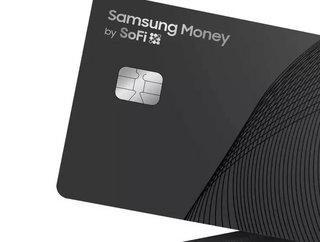 Samsung, SoFi and Mastercard have launched a mobile-first money management account and branded debit card...
On 27 May Samsung announced the launch of Samsung Money by SoFi .
According to Samsung, the new product is a mobile-first money management experience that combines a cash management account and a Mastercard-branded debit card.
The account will become part of Samsung Pay and, says the company, is a simple and secure way to manage everyday finances.
Samsung Money has been developed in partnership with fintech company, SoFi and is built with the goal of making users' everyday lives better through the use of powerful tools on their Galaxy devices.
The account is secure, with no account fees - it also rewards users for saving. For example, they can earn higher interest relative to the national average of transnational accounts.
Money management made simple
As leaders in their respective fields, both Samsung and SoFi are committed to the use of technology to let people take more control of their financial lives.
Sang Ahn, Vice President and GM of Samsung Pay, North America Service Business, Samsung Electronics, said: "Samsung's goal is to make everyday life better by putting powerful tools in the hands of Galaxy users.
"Samsung Money by SoFi is our biggest move yet to help users do more with their money [...] users can access mobile-first financial services and earn exclusive Samsung benefits. We're excited to help our users reach their financial dreams by allowing them to spend, save and grow their money and access it easily and securely."
The product will launch later this year, combining the convenience of mobile payments and the control of a debit card.
Users will have the ability to choose between opening an individual or joint cash management account - they can also benefit from in-network ATM fee reimbursement at over 55,000 locations in the US.
Upon activating the account the virtual Mastercard-branded card will be able to use from Samsung Pay - a physical card is also provided.
Smart money management is also available. For example, users will be able to check their balance, review past statements or search transactions.
Similarly, they can flag suspicious activity or change any account details, all from their mobile device.
Rewards and benefits
Samsung Money by SoFi offers a host of benefits and rewards.
For example, users can enroll in the Samsung Rewards programme to earn points for every purchase made through Samsung Pay.
Security is built into the product, too. Accounts are FDIC insured up to $1.5mn and account holders are given defense-grade security from Samsung Knox.
In addition, the physical debit card has no card number or details on it. Instead, this information is hosted within the Money tab of the accompanying mobile app.