Wagestream acquires Greensill's key subsidiary asset, Earnd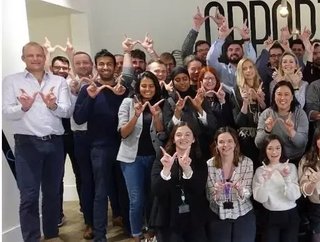 The UK fintech Wagestream has bought the key subsidiary, Earnd Australia following Greensill's collapse earlier this month...
The UK fintech company Wagestream has snapped up one of Greensill's most valuable subsidiaries following the trade finance company's disastrous descent into administration on March 8th.
Wagestream, which is currently enjoying a significant growth spurt, specialises in streaming earnings, enabling employees to 'get paid as you earn'. The business model has enjoyed remarkable success and Wagestream services an estimated 500,000 employees worldwide and counts large institutions like BUPA among its clients.
The company, which gives workers early access to their wages, saw an opportunity in acquiring Earnd Australia, which is a Sydney-based competitor to Wagestream that Greensill bought in 2020. 
The now dissolved entity paid $20m for Earnd as part of an acquisition spree to grow its operations following a $1.5bn capital injection Japan's SoftBank group in 2019. 
Earnd valuable asset
The fintech is one of only a few 'hard assets' left of Greensill that can sell and as a result, its future has been subject to much interest from potential buyers. Reports suggest that several offers have been made on the asset since Greensill announced insolvency.
Speaking about the acquisition, Earned's co-founder, Josh Vernon told press that several global banks, competitors and human capital groups has made offers for Earnd, but that Wagestream was the most practical choice due to its "strong social purpose."
Vernon explained that Earnd had been "relatively isolated" from the damage wrought by Greensill's demise and demand was high for the fintech's technological offerings that pay workers throughout the monthly cycle rather than making them wait for a monthly salary. 
Peter Briffett, Wagestream's chief executive, declined to comment on the cost of the deal, but said the acquisition had been a swift move.
"It happened very quickly… we got in touch with administrators… We were really interested," he said.
He added that purchasing Earnd's Australian operations were directly in line with Wagestream's plans to establish business in Australia and therefore had "saved a lot of time and effort."
Until now, Wagestream's entry into the Australian market has been embryonic. The fintech generated £65m in funding from investors Balderton and Northzone but only recently started making movements in Australia prior to the acquisition of Earnd.
According to reports, Wagestream will now take over Earnd's 14 Sydney-based employees and its growing clients, which include JD Sport.