A valuable lesson for fintechs on Wirecard's suspension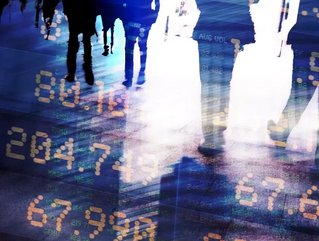 Following the announcement that Wirecard AG had filed an application for insolvency proceedings, its suspension has been lifted...
Following the had filed an application for insolvency proceedings, its suspension has been lifted.
In a story which quickly developed after the discovery of , fintechs in the UK may be on course for recovery, but there are still causes for concern and important lessons to learn from the incident. 
COVID-19: driving digital payments
In many ways, the Wirecard revelations have dampened what many consider to be a very exciting time for the acceleration of digital payments. 
' that "fintechs and startups [...] can capitalise on the unique conditions created by COVID-19; digital, embedded and mobile propositions, in particular, are expected to succeed in a remote-working economy."
Mitigating the potential for contamination inherent with exchanging physical cash, digital payments have flourished globally, with surveys in some regions reporting a . 
It should also be noted that health concerns aren't the only reason for digital payment's popularity: lower costs, faster services, greater convenience and a wider selection of product choices are all factors enticing customers to change their spending habits.
Maintaining popularity
However, there is a fundamental fintech weakness which the Wirecard suspension made apparent: the payments themselves. 
As by Business Insider, many fintechs that utilise app-based or digital payments often do not have the capacity to handle transactions themselves, unlike their high-street bank counterparts. As such, they depend on companies like Wirecard to act as a third-party for processing transactions.
Accordingly, when the suspension was enacted, customers of fintechs who used Wirecard for this purpose were left unable to access their accounts and money. These companies include and .
Customers were perturbed by immediate 'lockdown' on their finances, leading some to look closer at the realities of how some digital and neo banks operate. 
Although unlikely to stymie the overall popularity of fintechs known for their innovative services, the onus is now certainly placed on companies to behave and act in a transparent fashion with users. Failure to do so could risk backtracking on the healthy competition which fintechs are providing in the collective financial sector.
Jon Ostler, CEO of , called the incident a "wakeup call" and hoped that openness and honesty would permeate the sector moving forward.