UK Government launches review of FinTech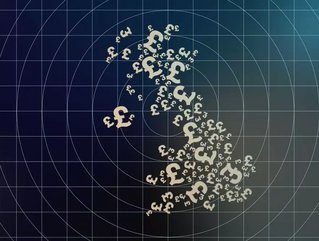 In a recent press release, the UK Government has launched the independent 'FinTech Strategic Review' to establish a roadmap for future success...
In a recent , the UK Government has launched the independent 'FinTech Strategic Review' to establish a roadmap for future success.
Estimating the value of the domestic sector at £7bn, with approximately 60,000 people employed in it throughout the country. Ultimately, the purpose of the review will be to ensure resources are available for widespread rollout and develop the UK's position as an innovation leader.
Following the completion of the investigation, a report will be presented to HM Treasury at the beginning of 2021. Commenting on the news, John Glen, Economic Secretary to the Treasury & City Minister, said: 
"The UK is one of the leading places in the world to start and grow a FinTech firm and I am determined to ensure this continues. The sector [will be] vital in ensuring both that the country bounces back post-Coronavirus and continues to be at the forefront of financial innovation now we have left the EU.
"This independent review will help us to uphold and enhance our global reputation, support growing firms and promote the integration of new technologies across financial services to the benefit of businesses and their customers."
Maintaining the success of UK FinTech
Initially detailed in March's , the review is set to explore ways in the which the industry, regulators and policymakers can work together to ensure the continued success of UK-based FinTech. 
Currently on Reuters' 'FinTech Hub Rankings' (behind Singapore, Zurich and Geneva), the City of London has already managed to establish a strong position in the global market. Further attention to growth could yield a top-three result in short order.
The following workstreams will be attended to:
Skills and talent
Investment
National connectivity
Policy
International attractiveness
With £4.1bn attracted in venture capital (VC) last year and overall market growth of 70% on 2015's valuation, the progress of the FinTech sector is apparent and the UK Government wishes to capitalise on one of the country's leading industries. 
Ron Kalifa OBE, Chairman of , said, "This Review will ascertain what is required to accelerate this change, to create a financial services ecosystem that is above all, sustainable, inclusive and world-leading.
"Technology has a vital role to play in the UK's COVID-19 economic recovery. The FinTech review will ensure that we can leverage this innovative technology to help consumers and businesses, through a joined-up strategy that combines investment, skills and policy to deliver it."