Top financial services cybersecurity and data breaches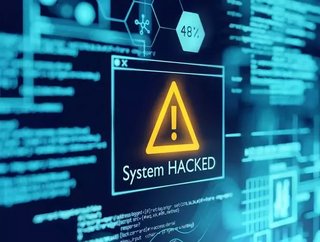 We look at the largest ever financial services data and cybersecurity breaches, courtesy ofDigital Guardian's Data Insider blog The pace of digital t...
We look at the largest ever financial services data and cybersecurity breaches, courtesy of Digital Guardian's Data Insider blog
The pace of digital transformation across the financial services landscape continues to quicken. In a previous article, Accenture: fintech, cybersecurity and how to manage risk, we explored how that change is impacting the range and depth of data and cybersecurity threats faced by banks, insurtechs and fintechs worldwide. 
According to Accenture's 2019 Ninth Annual Cost of Cybercrime report, financial services incurred the highest cybercrime costs among all industries studied in 2018.
Biggest breaches
Here, we look at the largest ever financial services data breaches worldwide, as originally reported by Digital Guardian.
10. Citifinancial, 2005: The subsidiary of Citigroup lost a box of computer tapes that held sensitive information on 3.9 million customers. 
9. Educational Credit Management Corp., 2010: Theft of the company's 'portable media' impacted 3.3 million and, while it did not involve financial or banking information, it did see the loss of social security numbers. 
8. CheckFree Corp., 2009: cybercriminals hijacked and redirected site traffic to a malicious site, to which 5 million customers logged in with their credentials.
7. Data Processors International, 2003: A hacker breached security systems to steal up to 8 million credit card numbers, including 2.2 million Mastercard-issued cards and 3.4 million issued by Visa.
6. Korea Credit Bureau, 2014: An employee copied databases that held customer details for 20 million people, including ID numbers, addressed and credit card details. 
5. CardSystems Solutions Inc., 2005: Systems were accessed by a hacker, which resulted in 40 million credit card numbers being compromised.
4. JPMorgan Chase, 2014: A data breach by the banking giant affected 76 million households and seven million small businesses - personal information rather than financial information was leaked. 
3. TRW Information Systems, 1984: Theft of a credit file password gave access to the credit histories of 90 million people, including names, addresses, social security numbers and more. 
2. Heartland Payment Systems, 2008: Systems were hacked at the payment processing firm that affected 130 million customers.
1. Equifax Inc., 2017: 143 million accounts in the US were compromised by a data breach that involved personal information; the hackers also stole more than 200,000 credit card numbers.
SEE MORE:
For more information on all topics for FinTech, please take a look at the latest edition of FinTech magazine.