Top 10 Women in FinTech | Carla Ghosn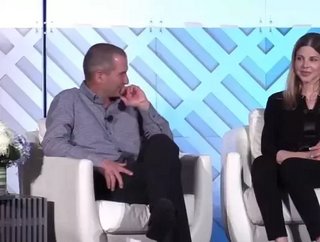 In August's edition of FinTech Magazine, we broke down our Top 10 Women in FinTech. In at number 7 is Carla Ghosn...
joined Visa in 2015, leading global strategic initiatives in her role of Head of Business Development in Strategic Partnerships. Her experience in this role also includes developing new commercial partnerships and solutions with major commerce platforms.
From 2017, she has held the position of Head of Emerging Fintech, encompassing business development, product and leading initiatives across sales. Key responsibilities of her role also include creating new revenue opportunities, innovation, and expansion in payments.
Carla's skillset and experience which combines IT, sales and finance spans across several companies, including CipherCloud and Salesforce. Furthermore, she has a background of entrepreneurship, founding a fintech that digitalises the mortgage application process.
Earning a BSc from Southern Methodist University in Computer Engineering and an MBA from the University of Pennsylvania, Ghosn's position as a leader in fintech is the result of years of hard work, talent and determination.
"I have a passion for fintech, payments, and innovation. I enjoy leading strategic initiatives, partner engagement, transforming business models and I have a strong interest in advising startups and mentorship," she says on her LinkedIn.