Top 10 venture capital firms: General Catalyst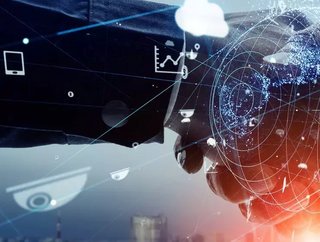 Having featured in our Top 10 venture capital firms in the June issue of FinTech magazine, we take a closer look at General Catalyst...
Innovation and the introduction of new technologies and business models in the financial services sector continues to accelerate. 
The industry is one that is being disrupted by startups and innovators, by challengers and neo-banks and other technologies. 
Helping many of these organisations break into the market are venture capital (VC) firms. 
As well as investment and capital, these help to provide a framework for innovation and talent and embody knowledge, a pioneering spirit and a supportive mentality. 
Here, we take a closer look at General Catalyst, a New England-based VC firm that has invested in Stripe and Lemonade among others. 
General Catalyst
General Catalyst is no stranger to innovation. The company's team has extensive and deep knowledge across a broad range of industries, sectors and skill sets. 
The business was formed in 2000 with a simple but powerful mission: to invest in powerful, positive change that endures. 
To do this, General Catalyst acts as a 'player-coach'. This approach extends far beyond investment or capital, to a relationship that sees the business work in the companies it is investing in to foster a creative working method. 
In driving innovation, General Catalyst prides itself on its 'audacity of ambition'. 
The company explains that changing the world requires 'insane ambition', adding that "We are an "all in culture. We never do anything half fast, half right or half hearted [...] We live it, we believe in it and the change it can make in the world."
Investment strategy
General Catalyst takes a long-term view to investing. Any investment the company makes goes beyond capital to an active role in company building at every stage of the growth journey. 
Specifically on Venture capital, General Catalyst works with seen-stage companies with investments from $500k to $2mn. 
It also works with early-stage business companies at less than $10mn in revenue. 
General Catalyst also funds hatch and XIR programmes and later-stage companies. The latter includes growth stage ($10mn - $100mn revenue) and endurance ($100mn+ in revenue).