Top 10 VCs to Watch in 2022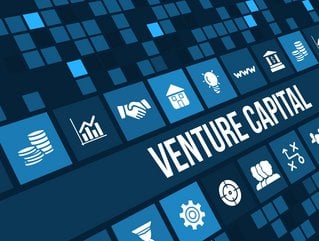 As investment in fintech and insurtech skyrockets, we take a look at the biggest new VC players in the space
Fintech is the future of finance - and as companies scale at pace and partner across the ecosystem, VCs are the driving force behind new technologies, start-ups, innovations, and expansions in the space. The capital that comes from these angels, seed funders and venture capital investors is creating a financial revolution. We've rounded up the top 10 influencing VCs for the year ahead.
10
Based in: Singapore
Founded by: Teruhide Sato
Launched in 2015, BEENEXT is a Seed VC that invests in early-stage startups across APAC and also the USA. The company has a specific interest in data-driven enterprises and digital platform solutions, and therefore has driven forward a number of fintechs and insurtechs, as part of their 211-strong investment portfolio from six investment funds, built up over their six years of operation.
9
Based in: London
Founded by: Jean Fougerolles, Kieran Hill
Launched in 2012, Ascension Ventures is a London-based Seed VC founded by two founders who wanted to offer investment to new startups the financial and technical supports they needed to launch. To Ascension Ventures has used these funds to make a total of 105 investments into new startups. So far, the company has successfully exited from four of these investments.
8
Based in: Palo Alto, California
Founded by: Jerry Yang
The co-founder of Yahoo! Jerry Yang launched The Californian VC AME Cloud Ventures in 2012. The company is focused on technology enterprises that provide solutions to businesses for data aggregation purposes. The company also specialises in seed to later stage companies building infrastructure and value chains around data. AME Cloud Ventures also has a large network of mentors and international partners with strong links to China. Since its inception, the VC has made more than 255 investments.
7
Based in: Santa Monica, California
Founded by: Adam Struck
Describing itself as a VC that provides "Founder-First Capital for Innovative Entrepreneurs who want to Change the World," Struck Capital launched in 2014 and is known for throwing its weight behind small startups that show an outstanding amount of innovation. The LA-based VC says it is "industry agnostic" and that it sources idiosyncratic opportunities from its robust, technology-driven network.
6
Based in: Henley-in-Arden, England
Founded by: Mark Payton, Tim Hazell
One of the largest VC operations in the UK, Mercia Fund Managers was launched in 2010, Mercia is a proactive specialist asset manager with a focus on regional businesses seeking venture, private equity or debt finance to scale their businesses. They are exclusively a UK domestic investor, with focus on the UK regions. The company concentrates on helping innovative and ambitious UK startups in the Midlands region to grow with mentoring and financial support.
5
Based in: Vienna, Austria
Founded by: Daniel Keiper-Knorr, Erik Bovee, Michael Schuster, Oliver Holle, Werner Zahnt
Based in the Austrian capital of Vienna, Speedinvest is one of the better known VCs on the fintech scene. Currently managing a total of seven finds, the company has successfully made more than 270 investments in that time. Speedinvest has exited from 14 of these investments so far. As an investment strategy, it also specialises in early-stage startups, with largely encompasses the Seed Funding Stage.
4
Based in: New York, US
Founded by: Adam Rothenberg, David Tisch
Launched in 2009, BoxGroup's mantra is, "Investing in dreams at the earliest stage with companies like Plaid, Airtable, Ro, Ramp, and 400 more…" To date, BoxGroup has made 494 investments, and as a direct consequence of these investments, the business has exited from 96 so far. The company specilaises in technology startups during the early stages of their development. Industry-specific interested include consumer, fintech, insurtech enterprise, health and more.
3
Based in: Stockholm, Sweden
Founded by: the parent company Almi Företagspartner AB, which is owned by the Swedish state
A state-owned VC, Almi Innvest is a subsidiary of Almi Företagspartner. The Group consists of 16 regional subsidiaries, including four wholly owned subsidiaries.
The VC invests in Swedish companies that offer innovative and scalable business models and motivated entrepreneurs. The entity is made up of seven, regionally based venture capital funds that manage US$1.6bn of investments. Up to half ALMI Invest's capital is sourced from EU structural funds, which accounts for an investment of $53mn. Almi Invest has invested in close to 400 companies, including Billhop, Binary Brains and Agricam.
2
Based in: San Francisco, USA
Founded by: Alex Kolicich, Drew Oetting, Jake Medwell, Joe Lonsdale and Kimmy Scotti
The 2015-founded 8VC assists early-stage startups with support and funding in an effort to motivate future innovations to improve the global landscape. The company seeks to partner with top founders and entrepreneurs to build lasting technology platforms and create long-term economic and societal value. The VC concentrates on seed rounds and has managed a total of six investment funds. Since its inception, 8VC has made 278 investments and has only exited from 19 so far. 8VC manages $2.7bn+ in AUM and has built its firm and investment strategy based on its core values of belief in technology
1
Based in: San Francisco, USA
Founded by: Ronald Conway
One of the earliest seed funders, SV Angel is headed up by industry heavyweight 'super angel' Ronald Conway, one of the best recognised investors in the US CV scene. Launched in 2009, SV Angel provides funding to a wide spectrum of businesses at the seed funding stage, In addition to funding to assist businesses, the company offers a variety of other support options, which also include expert advice. SV Angel has managed a total of five investment funds. The use of these funds has allowed SV Angel to make a series of 1083 investments, and counts brands such as Twitter, Google, Square, Facebook, Pinterest and Stripe as part of its impressive portfolio. Bill Gates has also thrown his support behind Ronal Conway, saying, "I've known and learned from Ron Conway for more than 40 years."