Top 10 Global Fintech Hubs | São Paulo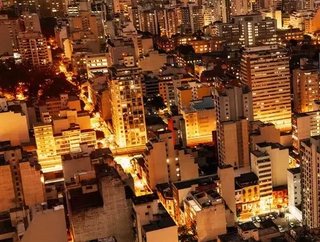 In July's edition of FinTech Magazine, we broke down our Top 10 Global Fintech Hubs. In at number 5 is São Paulo...
Nubank is a familiar name in the fintech world - the São Paulo-based digital bank is Latin America's biggest fintech and has more than 15 millions users. But, there's more to São Paulo than fintech.
Findexable note's the city's rich fintech ecosystem, which encompasses lending, SME finance, mobile banking and payments, and a burgeoning crypto scene. São Paulo also hosts a number of accelerator programmes and incubators, such as Startup Farm and Village Capital and Partners. 
More recently, a welcoming environment has been fostered for tech-focused financial services companies with several measures including agreement of new rules for online lenders by Banco do Brasil.
Another prominent development from the Brazilian fintech scene was a collaboration between Mastercard and Facebook to allow Brazilians to send and receive money through Whatsapp.
"Adding a payment functionality to WhatsApp is a logical evolution to answer the needs of both consumers and small businesses in Brazil," said Kiki Del Valle, Senior Vice President, Digital Partnerships, Mastercard Latin America and Caribbean. "The possibility to make purchases from small merchants through WhatsApp will support millions of local businesses which have been heavily impacted by the recent crisis as well as meet the demands for Brazilian of users who are looking to send payments to their friends and family each day."
Find out more about Whatsapp payments in Brazil .
Did you know?
One of São Paulo's most notable landmarks is Paulista Avenue. It spans six neighbourhoods, totalling a length of 2.7km.