Three top fintechs driving equality in the industry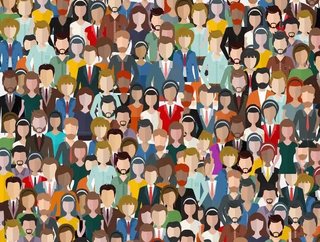 Diversification of workforce in the fintech industry is worryingly lacking, but there are companies driving to change this. Fintech Magazine looks at th...
Diversification of workforce in the fintech industry is worryingly lacking, but there are companies driving to change this. Fintech Magazine looks at the three fintechs leading the way.
In the tech industry only 30% of women comprise major tech companies internationally, while across the finance sector, only 12.2% of women held CFO roles in 2018. The telling report that there are more men called John in a CEO or chairman position across the FTSE than there are women illustrates a big problem. And this isn't just limited to gender inequality. A large number of people across different genders, ethnicities and abilities are absent from these C-suite roles and this is in turn affecting companies, who are missing out on vital insight on how to optimise products for these audiences. 
FinTech Magazine takes a look at three fintechs that are leading the way in challenging this imbalance by driving diversity in the workplace.
Starling Bank
[image: CEO of Starling, Anne Boden]
 
Starling Bank is the UK digital mobile-only bank that has taken the country by storm in the last few years. Founded by CEO Anne Boden in 2014, diversity has been built into the fabric of the company: "Our goal at Starling is for a more even gender balance, not only because it is the right - and fair - thing to do, but also because it is likely to make for a more successful company. And that, in turn, should mean a better service for our customers," said Boden.
In 2017, Starling signed the Women in Finance Charter, sharing that 27% of its staff in senior positions were occupied by women and hopes to increase this to 30% by 2021, but having exceeded this target, has increased the goal to 40% by next year. 
"There's no shortage of evidence to support the view that diverse teams perform better in the workplace overall. In fact, the business case for diversity of all sorts is now widely accepted in management courses and boardrooms around the world, even if it is rarely rigorously applied in practice," she said. Starling has increased its customer base by over 55% with over 100% growth in its deposit base. In addition to this, it has won a number of awards including Best British Bank, Best Current Account Provider in 2018 and 2019 and Best Business Bank at the Smart Money People Awards in 2019.
 
NuBank 
Nubank was founded in 2013 by David Velez, Edward Wible and Cristina Junqueira, the latter of whom was pregnant at the time. This was a particularly trying time for founder Junqueira, as she returned to work just a day after giving birth. From this experience she has ensured that NuBank's policies are sensitive to women giving birth
"Many of the structural choices we've made in terms of gender equality and inclusion are reflective of the fact that I have been here from the beginning," Junqueira told Quartz at Work.
Though Nubank is ahead of its peers in terms of equality, Junqueira says that this isn't enough, and wants to grow the workforce to 50% women. "We are very close to achieving that goal. Given that we are at the intersection of technology and banking, both sectors that have a historic gender imbalance, we are way above industry average and very close to reaching the point of equilibrium," Junqueira says.
Nubank is the third bank in Brazil to achieve unicorn status after achieving a valuation of US$1bn in 2018.The bank is headquartered in São Paulo, Brazil, and serves Brazil, Mexico and Argentina with digital accounts, credit cards and personal loans. Vélez revealed at the start of October 2019 that the bank now has over 15mn users. 25% up from August 2019. It has also won the award for Most Innovative Business of 2019 in Latin America. 
SEE MORE: 
Deloitte 
A branch of Deloittes many areas of expertise include a fintech advisory firm, which is committed to reducing gender inequality in the workplace. In an exclusive for FinTech Magazine, Louise Brett, Head of Fintech and Financial Services Innovation at Deloitte, acknowledged the scale of the gender imbalance. In the article she concludes: "We need to apply the same principles to solving this problem, as we do with our product: test and learn. The first step is to make a conscious effort to rebalance gender inequality in fintech. Then we can start to identify what's working."
Deloitte has responded to this need for change and it has been met with positive feedback: "Deloitte focuses on the whole person not just our work skills and contributions. There are a wide range of programs, policies, and benefits that help and support employees with different aspects of their life, inside and outside of work, so that we can come to work as 'whole people,'" employees said. Its Global 2019 report backs up these efforts and as a result, it has been named as one of Fortune Magazine's top places for women to work. 
[Images: Starling, NuBank, Getty]
For more information on all topics for FinTech, please take a look at the latest edition of FinTech magazine.
Follow us on LinkedIn and Twitter.