Stripe launches products to power COVID-19 recovery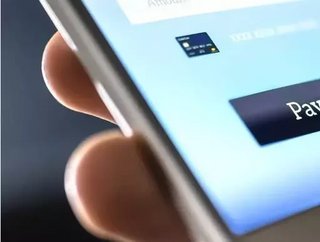 Payments platform fintech Stripe has launched a series of products to help platforms and their customers adapt to the post-COVID-19 economy...
The global COVID-19 pandemic has brought change to business and consumers alike, with organisations finding new and innovative ways to use technology to continue to deliver services. 
From telemedicine to on-demand grocery delivery, platforms have driven this evolution, powering business and connecting people online during their lockdown. 
Stripe, the leading payments platform provider, has provided critical infrastructure and services to platforms such as Amazon, Slack and Shopify so that they can meet the accelerated shift towards ecommerce and digital payments. 
Platforms that are powered by Stripe have access to a broad suite of tools that allow their customers and end users to stay ahead in such a rapidly changing environment. 
For example, Stripe Billing enables more control over subscriptions, more options to pay with international bank debits that both improve the customer experience and the healthiness of the business using the platform. 
In response to the changing requirements of businesses and consumers, Stripe has launched the customer portal for Stripe Billing, so that platforms with recurring revenue streams can provide customers with greater control to manage their subscriptions while minimising engineering investment. 
Stripe notes that such a tool would be a useful application at any stage of a platform's journey, but that this is amplified in an environment where people are more careful with their money. 
The customer portal is a secure, Stripe-hosted page that lets customers manage their subscription and billing details, such as updating payment information, selecting new or different payment plans and so on. 
In addition to the portal, Stripe is adding support for Bacs Direct Debit in the UK, BECS Direct Debit in Australia, FPX bank debits in Malaysia and Pre-Authorised Debits in Canada. 
It explains that "as economies around the world reopen and recover at different paces, support for international payment methods is critical for businesses looking to tap into increased spending power in markets further afield."
These payment methods are often used for subscription services, meaning that platforms with recurring revenue streams can use Stripe to handle the strict design and compliance requirements that are associated with accepting them.