Startup spotlight: Tradeteq's AI-powered trade platform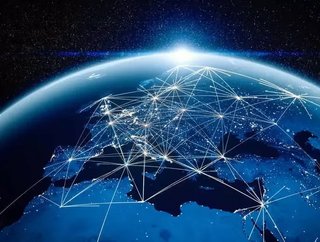 In the latest of our flash interviews with fintech startups, we discover more about innovative, AI-powered trade investment platform Tradeteq Tradeteq...
In the latest of our flash interviews with fintech startups, we discover more about innovative, AI-powered trade investment platform Tradeteq
Tradeteq is an electronic trade finance platform that allows banks and non-bank institutions to distribute trade finance assets. It was founded in 2016 by Christoph Gugelmann and Nils Behling and continues to be driven by excellence and innovation, with the aim of constantly challenging the status quo. 
Gugelmann, who has previously held numerous roles at banks and financial institutions including Goldman Sachs and Morgan Stanley, and was also a Managing Director at Bank of America Merrill Lynch, was on hand to field our questions.
Could you expand on Tradeteq's activities?
Tradeteq is an electronic technology provider for the global trade finance industry. Since launching it has created innovative solutions which allow commercial banks to connect, interact and transact with institutional funders, and contribute towards reducing the US$1.5tn trade finance gap. 
In brief, Tradeteq:
connects trade finance to global capital markets

empowers originators and institutional investors

provides powerful data tools and analytics

provides credit scores on Singapore's Networked Trade Platform

is the technology partner for the Trade Finance Distribution Initiative (TFD Initiative), with more than 20 leading banks and financial institutions signed up
Why Tradeteq, what give you a competitive edge?
Tradeteq operates an electronic trading platform to address the lack of participation from non-bank institutions in this market and reduce capital requirements for banks. There is nobody else in the market like us.
We do this by packaging trade finance assets into notes that institutional investors can easily buy and sell. The platform offers an end-to-end solution covering three essential components: portfolio management and trading automation; risk analytics that provide greater transparency; and securitisation-as-a-service. These components allow investors to access trade finance in a standardised form and transact these instruments efficiently.
SEE MORE
Tradeteq's portfolio management and trading function offers a workflow process through which investors can access thousands of instruments and monitor and report their trades so that they remain regulatory compliant.
We also employ the latest, cutting-edge AI technology to provide accurate credit scores and mitigate the lack of trade finance available for SMEs in particular.
What was your last major milestone / award?
In 2019, Tradeteq became a founding member of the TFD Initiative. This is a joint industry effort to make trade finance more accessible for non-bank investors and create a blueprint for the distribution of trade finance assets.
Trade finance is attractive for investors as it is based on tangible goods. The risk adjusted yield is regularly higher than those seen in the bond market and the instruments are less volatile than equities or currencies. 
Institutional investors want access to trade finance assets but there are hurdles to overcome. The asset class is complex, terminology is not standardised, and banks do not have a platform on which to distribute the risk. 
The TFD Initiative utilises Tradeteq's electronic trading platform to address these issues and facilitate the distribution of trade finance assets.
What can we expect from Tradeteq next year?
In 2020, Tradeteq is looking to increase the number of counterparties exchanging trade finance assets on its platform. We also have a number of exciting partnerships underway which should yield results.
We will continue to work with the TFD Initiative to bring more banks and institutions on-board, and highlight how trade finance distribution can close the USD1.5 trillion trade finance gap. 
Through greater collaboration in 2020, Tradeteq can continue to make trade finance accessible for capital markets.
For more information on all topics for FinTech, please take a look at the latest edition of FinTech magazine.