Startup spotlight: SeedTribe, the ethical investment platform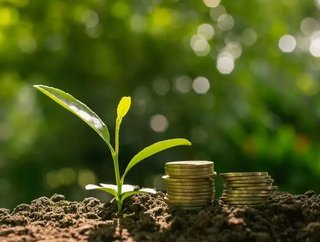 In the latest in our series of flash interviews on fintechs and innovatorsto watch in 2020, we speak withOlivia Sibony, CEO of ethical investment platfo...
In the latest in our series of flash interviews on fintechs and innovators to watch in 2020, we speak with Olivia Sibony, CEO of ethical investment platform SeedTribe
Can you give us a little more info on SeedTribe?
We are an online platform showcasing businesses that use their for-profit business models to address the United Nations' Sustainable Development Goals (SDGs) and produce positive and lasting social and environmental change.
The startups showcased on SeedTribe tackle specific challenges in innovative ways, ranging from tackling climate change, gender inequality, financial inclusion or improving health. Businesses that appear on the platform are heavily vetted, so only the most inspiring are selected. Businesses are featured free of charge, but then have the option to buy 'add-ons' such as help with their fund raise, the ability to advertise a job to the network or showcase an event. 
We are supported by Angel Investment Network, the world's largest online angel investment platform.
What gives you your competitive edge?
We answer the increasing demand from investors and consumers wanting business to act more sustainably, with a long-term view of what success means for all stakeholders. The edge we have is provided by the businesses we champion. 
Businesses on the SeedTribe platform that are receiving investment and support include: Teysha Technologies, a natural polycarbonate platform that takes landfill waste and creates fully biodegradable plastic, and Pinpoint which uses data science to detect the early signs of cancer. We've also seen an increase in fintech startups, from changing consumer behaviour to using innovative technology to enablie better financial planning for the large percentage of the population who historically were unable to afford these services. 
What was your last major milestone?
I was recently named one of the UK's Top 10 Women Entrepreneurs. The accolade came from Business Game Changer Magazine in its annual showcase of the UK's top game-changing Women Entrepreneurs. The UK's Top 10 Women Entrepreneurs recognises the outstanding contribution made by individual UK businesswomen. 
I live and breathe the ethos of driving business as a force for good. I work towards building the infrastructure and ecosystem of impactful businesses as a mentor to impactful entrepreneurs, a judge and panelist on a number of awards and accelerators, including the D&AD Impact Design Awards and the Collective Accelerator. I am also a Board Member of UCL's Fast Forward 2030 and the vice-chair of the Mayor of London's Women in Cleantech Board. 
SEE MORE
What have you been working on recently?
We have just relaunched as a new UK-focused impact hub. While in the past the focus was on investment, our new model supports inspiring entrepreneurs in ways not solely connected to finding financial support. This includes mentoring, networking and recruitment.
The idea for the expansion of the remit came from countless professionals reaching out to us and wanting to support impact-led businesses, but not knowing how. We realised the value of collaboration and the huge potential for mentors, advisors and the connections they could bring. All this has the power to shift the paradigm to ensure we can support the people and planet as well as generate profit.
What can we expect from you in 2020?
We have strong ambitions for our growth and we are in discussions with several other organisations and investment funds about how we can build the business and develop the profit-with-purpose ecosystem at seed stage even further. Responsible production and consumption is the only sensible way forward from both an economic and ethical standpoint. Hitting the SDG targets will allow us to do business in the longer term. 
For more information on all topics for FinTech, please take a look at the latest edition of FinTech magazine.