Startup spotlight: Dacxi, the crowd finance pioneer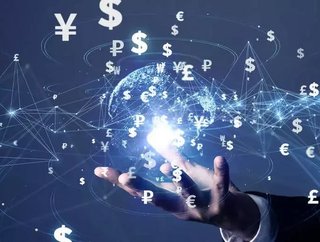 In the latest in our series of flash interviews on fintechs and innovatorsto watch in 2020, we speak with Dacxi's founder and CEO,Ed Ludbrook Co...
In the latest in our series of flash interviews on fintechs and innovators to watch in 2020, we speak with Dacxi's founder and CEO, Ed Ludbrook 
Could you tell us a little more about Dacxi?
Dacxi is a Singapore-based fintech company pioneering the new, emerging sector of crowd finance. We have a rapidly growing business in Australia, offices in New Zealand and Brazil and have just opened an office in Oxford to launch into the UK market.
We believe that the masses (the crowd) continue to be poorly supported with wealth opportunities as they are corralled into systems claiming to 'protect them'. Yet, in fact, they often skim the fat off their investments or keep the exciting opportunities for themselves. The boast of 'protecting the public from speculation' means little until governments ban gambling.
Our first product is helping the crowd buy blue-chip cryptocurrencies, as they offer the best risk-reward through the simplest process. The public know that they are losing money on their bank deposits and so are embracing the concept of switching some cash to purchase our portfolio programme.
How do you differentiate yourselves in the market?
Our main advantage is simply that we believe we understand how the masses respond to new financial opportunities and have invested more than two years designing a unique ecosystem for them. Dacxi has a very different approach than any of our potential competitors.
We also, uniquely for the fintech space, focus on the over-40s demographic. Whist the Gen X/Boomers are tech-challenged and very conservative, they hold 85% of the investment focused cash. When you understand their thought processes and issues it is not surprising that they haven't jumped at most fintech offerings.
Combining these two elements allows us to focus on our main strength in customer acquisition. We have a very unique approach especially designed to win in what is a very crowded world of fintech.
What was your last major milestone? 
Like many Fintech companies, we are growing very quickly in a rapidly changing space so don't look backwards or put much store on past achievements. We are very proud to have survived the 'Crypto-Winter' of 2018, emerging with one of the most exciting business models in our space.
We are also not controlled by VCs, PEs, GIOs or any other group we have to justify our actions or successes to. We answer solely to our customers, who are joining us in record numbers, so we feel we are achieving the important milestones.
SEE MORE
Our focus is simply to provide the simplest platform with the highest security, the world's best customer service and education. We are doing that so, most importantly, our customers are achieving their own milestones.
How do you think the sector will change in 2020?
Our 'exciting' news of launching into the UK market probably is of limited interest to the fintech space, so I want to share below the biggest financial news in the world that few know about or understand in terms of its impact. 
The Chinese government is imminently launching its own crypto-yuan in association with the four largest Chinese bank and three largest processors [ALiPay, WeChatpay and UnionPay]. The declared purpose of this initiative is to launch the world's first global reserve cryptocurrency and - obviously - replace the US Dollar in their key markets of Asia and Africa.
Forget Libra, this crypto-yuan will be the biggest disruptor in the financial world for decades. 
Everyone knows that the greatest challenge for the fintech sector is the lack of action of main banking system and this Chinese action will deliver that digital blow that will shake the market up in 2020.
And what are your plans for next year and beyond?
We expect 2020 to be our momentum year, as millions of British people are presented with an alternative to losing money on their bank deposits by switching to blue-chip crypto.
The crypto market is highly likely to break previous highs as the world's largest financial institutions pile in now that there are institutional grade platforms for them. Our challenge will be simply to scale as fast as we can. It will make for exciting times.
For more information on all topics for FinTech, please take a look at the latest edition of FinTech magazine.