Startup spotlight: Chip, the AI-powered fintech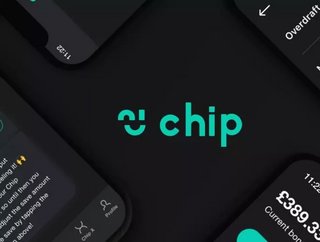 Chip exists with a simple premise: to make everyone feel good about their money and smash whichever goals they set. Let's take a closer look "You can d...
Chip exists with a simple premise: to make everyone feel good about their money and smash whichever goals they set. Let's take a closer look
"You can do anything. Start with Chip," is how users are greeted by the the free iOS and Android app that moves money in an intelligent way. Chip is an automatic savings account built on a straightforward premise: that everyone should feel good about their money. 
That's achieved through the use of an intelligent algorithm that connects to a user's bank account and, every few days, calculates how much they can afford to save based on spending habits. The algorithm - or personalised AI known, unsurprisingly, as Chip - then transfers money away from the current account to the Chip account without any input from the customer or, as Chip says, "smash your goals without thinking about it".
Start with Chip
The startup has seen impressive growth since its launch in 2017, courtesy of founder and CEO Simon Rabin (below). Rabin, a serial mobile entrepreneur and one of the first to operate in mobile commerce in the UK, has form in establishing innovative businesses, having previously been involved in the founding of Roamer, the mobile roaming app. He exited Roamer in 2016, turning his attention to the banking and fintech sectors; from this, Chip was born.
Today, Rabin heads up Chip alongside several c-level colleagues including Chief Technical Officer David Kavanagh, Chief Operating Officer Sharon Miles, and Chief Commercial Officer Shiv Kodam. 
Under this stewardship, Chip has hit the ground running. To date, some 250,000+ people have downloaded the app to their iOS or Android devices, with more than £100mn saved automatically by Chip users - that equates to an average £1,800 saved per person each year.
This success has been recognised outside the business too. Chip has, thus far in its life, raised £7.3mn through angel and crowdfunding (£3.8mn raised in its latest crowdfunding efforts). 
Goals and motivation
Chip taps neatly into the personalisation trend that's driving most fintech innovation. The app lets users set goals, such as clearing an overdraft, paying for a holiday and so on, and track their progress towards reaching them. 
The app is only available in the UK currently, but connects with a host of banks including Halifax, Lloyds, Nationwide, Barclays, First Direct, Santander, TSB, Metro Bank and Co-operative Bank. If users bank with Monzo, Starling, Revolut, NatWest, HSBC, RBS and N26 (and very soon any bank in the UK), they can connect using just your bank card.
It's worth noting that Chip isn't a savings account and doesn't have FSCS protection; money is stored as e-money. The business works in partnership with electronic-money specialist, PFS (Prepaid Financial Services), to store your money. 
SEE MORE: 
For more information on all topics for FinTech, please take a look at the latest edition of FinTech magazine.