SME challenger bank, Judo Bank, attains unicorn status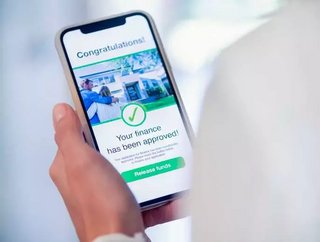 Judo Bank, an Australian fintech, has become a unicorn after raising $148mn in fresh equity at a post-money valuation of $1bn The raise, the result of...
Judo Bank, an Australian fintech, has become a unicorn after raising $148mn in fresh equity at a post-money valuation of $1bn
The raise, the result of a Series C round of funding, is the latest in a flurry of funding activity for the Australian challenger bank, which focuses on small and medium-sized enterprise lending. 
For example, it comes only 10 months after the startup raised a $261.6mn Series B funding round and a few short weeks after the bank secured $322mn in government funding for its small business loans. 
The latter was provided to assist the company distribute loans to small businesses that are being impacted by the COVID-19 pandemic. 
The latest round of funding has made Judo Bank a unicorn (in Australian dollars), pushing its valuation over $1bn. 
It was reported that the company's existing backers, including Bain Capital and Ironbridge Capital, contributed to the round. 
Co-CEO and Co-Founder, David Hornery, told Startupdaily: "We now have one of the strongest capitalised tier-1 ratios in the country and intend on rapidly growing our national footprint, and expanding the products and services we offer to thousands of Australian SMEs, whose needs have long been ignored by the major banks."
SEE MORE:
Judo Bank: building a unicorn
Judo Bank is a SME challenger bank built around making life simpler for Australian businesses looking to get the funding they need and the service that they deserve. 
The business was founded in 2016. It says that it is "bringing back the craft of relationship banking to transform banking for Australia's small and medium-sized businesses."
To do that, the company provides business lending solutions that start from AU$250,000. 
Judo Bank's proposition includes:
Business loans to support growth or investment in early stage businesses 
Line of credit services to assist with cash flow 
Equipment loans 
Finance lease services to allow for purchase of equipment or vehicles
Personal term deposit
SMSF term deposits
Business term deposits
Each of these services is underpinned by the Judo Bank 'Banking and Finance Oath'. This, says the banks, is an "effort to re-assert the ethical foundation of the banking and finance industry beyond regulation and complain, by broadening expectations and discussion to include ethics, integrity, honesty and trust."
Read more about Judo Bank here.
For more information on all topics for FinTech, please take a look at the latest edition of FinTech magazine.
Follow us on LinkedIn and Twitter.