Revolut launches app and neobank in the US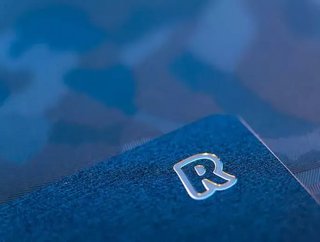 European fintech, Revolut has launched its digital banking service to the US market in partnership with Metropolitan Commercial Bank "America, we com...
European fintech, Revolut has launched its digital banking service to the US market in partnership with Metropolitan Commercial Bank
"America, we come bearing good news in uncertain times," said the app-based digital bank in a 24 March announcement. 
The company has launched its "financial super app", an innovative digital banking platform  trusted and used by more than 10 million people worldwide, to customers in the US. 
This means that anyone in the country is now able to open a Revolut account in minutes, with only the downloading of its mobile and app and valid identification required. 
Revolut in the US
To date, Revolut's services have been available in the UK and Europe, with US customers previously being held on a waiting list. 
The will now have access to core features, including: 
Spending and sending money overseas at the real exchange rate
Holding and exchanging 28 currencies in the app
Receiving salaries up to two days in advance
Sending and requesting money from friends
Using built-in budgeting tools
Instant spending notifications
Free disposable virtual card
US customers will first have access to these core Revolut features. However, the company indicated its plans to introduce more features over the coming months.  
Revolut: more from money
Revolut was formed in 2015 by Vlad Yatsenko and Nik Storonsky in response to the unfair and often hidden fees associated with exchanging currencies. Today it has more than seven million customers worldwide and has handled close to 400 million transactions. 
The innovative financial services unicorn offers a host of digital banking services, including a prepaid debit card, peer-to-peer payments, a currency exchange service and cryptocurrency exchange. 
SEE MORE:
More recently, Revolut raised a $500mn funding round, which valued the company at $5.5bn. 
Revolut focuses on simplicity. For example, customers can open an account from their smartphone, which is available on iOS and Android.
After doing so, they receive account details and can begin topping up their new account via bank transfer - a physical Revolut card arrives shortly after, but a virtual card can also be generated from the app.
The Revolut mobile banking app also supports spending and ATM withdrawals in 120 currencies. 
Freedom to manage money
Earlier this week Revolut launched Revolut Junior for kids, an investment product aimed at children aged between seven and 17, who will have their own bank cards through the platform. 
Currently, the product is available to those children of British Premium and Metal clients - Revolut's top tier accounts - although it is likely to be rolled out across all accounts moving forwards. 
Revolut said that the new product "gives [kids] the freedom to manage their money and build essential financial skills, but for added security and peace of mind, it's owned and controlled by parents". 
Features include funding directly from the associated parent account, advanced security features controlled by the parent or guardian, instant mobile notifications when the Junior card is used, and tracking and transaction alerts.
For more information on all topics for FinTech, please take a look at the latest edition of FinTech magazine.