Revolut CFO David MacLean stands down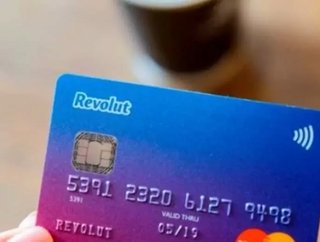 Chief Financial Officer David MacLean has quit his role at London-based mobile banking fintech Revolut after just five months Revolut, the digital bank...
Chief Financial Officer David MacLean has quit his role at London-based mobile banking fintech Revolut after just five months
Revolut, the digital bank and mobile app fintech, has reported that Chief Financial Officer David MacLean has stood down from his position at the company after just five months in the role. He is leaving the position for 'personal reasons' 
MacLean joined Revolut in October last year, having previously worked as Finance Director at Metro Bank between 2016 and 2019. He will reportedly remain with Revolut until the summer, working on a project basis. 
Revolut said in a statement: "Under Dave's leadership the finance team has done a great job in building the financial capabilities that we need to continue to grow our business. We have an interim CFO in place, working closely with our deputy CFO and our strong finance leadership team."
Bill Rattray, Former CFO of Standard Life Aberdeen is reported to have joined the mobile banking startup as interim CFO. Rattray has more than 30 years' experience of working with Revolut Chairman, Martin Gilbert. 
Revolut
Since its founding in 2015, Revolut has seen rapid growth, last year reaching second place on LinkedIn's 2019 Top Startup lists. More than half of the top 10 on that list was occupied by fintech companies, including the likes of Starling and Monzo. 
Revolut was formed by Vlad Yatsenko and Nikolay Storonsky. Today it has more than seven million customers worldwide and has handled more than 350 million transactions.
The fintech offers a host of digital banking services, including a prepaid debit card, currency exchange service, mobile payments and banking, a cryptocurrency exchange and peer-to-peer payments technology. 
All of this is controlled through the Revolut App - available for iOS and Android - which supports spending and ATM withdrawals in 120 currencies and sending directly from the app in 29 currencies. 
Revolut prides itself on simplicity and user experience, two drivers at the heart of its innovations. For example accounts can be started and set up in a few minutes, budgeting and account management services are intuitive and easy to navigate and several security options are included for all users.
On cryptocurrencies, Revolut enables the changing of 29 currencies into five cryptos: Bitcoin, Litecoin, Ethereum, Bitcoin Cash and XRP. It also gives users real-time cryptocurrency data, analytics and graphs that illustrate current rates and price alerts. 
Money management for kids
This week Revolut launched Revolut Junior for kids, an investment product aimed at children aged between seven and 17 that will see children have their own bank cards. 
Currently, the product is available to those children of British Premium and Metal clients - Revolut's top tier accounts - although it is likely to be rolled out across all accounts moving forwards. 
Revolut said that the new product "gives [kids] the freedom to manage their money and build essential financial skills, but for added security and peace of mind, it's owned and controlled by parents". 
The product has several features including funding directly from the associated parent account, advanced security features controlled by the parent or guardian, instant mobile notifications when the Junior card is used, and tracking and transaction alerts.
SEE MORE:
For more information on all topics for FinTech, please take a look at the latest edition of FinTech magazine.