Refinitiv Announces Second Annual Sustainability Report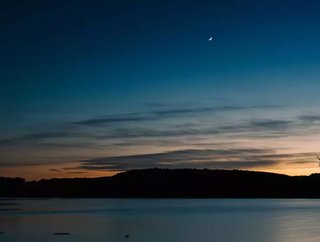 The report outlines Refinitiv's progress towards 2020 targets and pledges ongoing support for UN sustainable development goals...
Highlighting Refinitiv's commitment to driving positive change through its data and insight, Refinitiv has announced its second annual sustainability report. Reinforcing its core business values of sustainability, the report outlines the company's achievements as a transparent, responsible business and goals to be part of an ecosystem of changemakers. 
"This report details how Refinitiv is putting sustainability and responsibility at its core. It shows how our ambitious targets are driving real results, such as the way colleagues are helping lighten our environmental footprint and supporting our local communities." - David Craig, CEO of Refinitiv
In 2019, Refinitiv announced three core pledges in support of the United Nations Sustainable Development Goals on environment, social impact and sustainable initiatives. These were:
1. Continuously lighten our environmental footprint
• Be carbon neutral by 2020
• Be powered by 100% renewable energy by 2020
• Reduce annual carbon emissions by an average of 10% over the next five years
2. Reflect and support the communities where we operate
• Foster a culture of openness and inclusion, while promoting an inclusive workplace that embraces diversity of every kind 
• Double our people engagement with community investment programs by 2020
• Deliver our goal of 40% women in senior leadership, driven by the Talent, Leadership and Inclusion function
3. Put sustainability at the core of our product offering
• Using our data, forward-thinking technology and expertise to help our customers make sustainable investment decisions; providing transparency in our markets, mitigating risk and generating performance 10
The report details the development in all of these areas, including the company's success of being carbon neutral and powered by 100% renewable energy at a regional level. In addition, the firm has announced it has more than doubled engagement with its community support programs, from 8 percent to 17 percent, 40% of leadership is now female and its introduction of a 25% global race target at senior leadership level by 2024.
"This is another important step in Refinitiv's sustainable journey and puts us in the leading pack of responsible businesses. It's important we continue to strengthen our commitment to positive environmental and social impact, and play our part in the upcoming, and increasingly urgent, decade of collective action." - Luke Manning, Global Head of Sustainability and Enterprise Risk for Refinitiv
Sustainability: what's next?
Alongside a review of what Refinitiv achieved in 2019, the report features detailed new sections on how the business is supporting the United Nations Sustainable Development Goals across and how climate change could impact it in the future. Refinitiv, earlier this month, announced a new set of 2025 and 2030 environmental and social goals that represent the next step in Refinitiv's mission to deepen climate action, be a leading sustainable and responsible business and use the power of its data and insights to help the global investment community shift towards sustainable investments.