Onfido, Monzo and Revolut top FinTech50 2019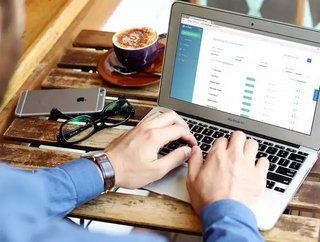 Onfido, Monzo and Revolut have topped The FinTech50 2019, which charts the biggest and most influential FinTechbusinesses in Europe. The FinTech50 is a...
Onfido, Monzo and Revolut have topped The FinTech50 2019, which charts the biggest and most influential FinTech businesses in Europe.
The FinTech50 is an annual rundown of the hottest FinTech companies across Europe, listing those 'ones to watch' and covering startups, more established FinTech names and innovative disruptors. It was the first such list in the world to focus on and recognise the achievements of FinTech innovators in Europe and has established itself as a global top 10 organisation in the sector. 
This year's list, announced on 18 September, was chosen from some 2,000 FinTechs in Europe. Judging is carried out by a team of industry experts from many of the largest and most recognisable financial organisations in the world, including Standard Chartered, Mastercard Labs, JP Morgan, Barclays UK Ventures, AXA UK Group, Stripe, Amazon Web Services and more. A full list can be found here.  
FinTech50 2019
The top 10 companies on this year's list secured the most votes in 2019. Top of the names was Onfido, which has developed technology that enables remote and reliable identity verification. Founded in 2012 by Husayn Kassai, Eamon Jubbawy, Ruhul Amin, Onfido has received more than $110mn in funding and now has offices in San Francisco, New York, Paris, Lisbon, Delhi and Singapore. 
SEE MORE: 
The full top 10 in this year's FinTech50 2019 reads as follows: 
This year's list, according to an accompanying press release at time of launch, featured 21 new FinTech companies. Take a look at the full 50 here. 
Alongside the FinTech50 2019, FinTech50 has a number of other industry-related lists: the Hot Ten 2019 and the FinTech50 Hall of Fame. The former recognises 10 exceptional innovators in earlier stage FinTechs, while the latter includes those companies that have made several appearances in the annual list of 50. 
For more information on all topics for FinTech, please take a look at the latest edition of FinTech magazine.