OneSpan webinar: digitising the commercial lending process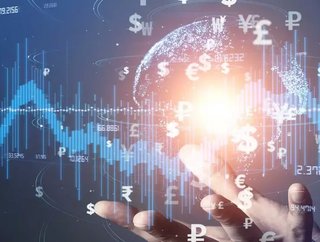 A new webinar from OneSpan discusses how to digitise the commercial lending process in times of crisis...
The global COVID-19 pandemic has brought unprecedented change to individuals, businesses and economies worldwide.
As a result, many businesses and institutions have faced unparalleled financial impact that has seen governments around the world issuing economic stimulus and relief packages.
Due to the severity of the impact of coronavirus, a large number of businesses affected need these funds as quickly as possible.
This means that a smooth lending process is paramount.
Achieving that is the subject of a new webinar from digital identity and anti-fraud leader, OneSpan that will be held on 18 June at 3pm AEST.
In Digitising the Commercial Lending Process, OneSpan discusses the impact on businesses of the current crisis in more detail.
It expands on the importance of a smooth, digitally-driven lending process that enables businesses to get the funds they need to ensure survival.
OneSpan explains that, from the EU, where the European Investment Fund will guarantee loans to at least 100,000 European SMEs and small mid-cap companies, to Japan, where SMBs and large organisations are being offered various stimulus packages, global lending continues at pace.
In the 18 June webinar, which is held in association with Loan Market, expert speakers will expand on the importance of quickly digitising the commercial lending process in times of crisis.
This will ensure that customers are being helped in their moment of need through the use of electronic signature and ID document verification.
Join the webinar to find out more on:
How e-signature can help meet the urgent need for small business loans

How ID document verification can help prevent fraud in the digital channel

Security and authentication tips

Loan Market use case
The webinar will be held by OneSpan's Global eSignature Product Manager, Michael Lakhal, and Joanne Church, Chief Operations Officer for Loan Market's MyCRM technology.
Lakhal has more than 10 years' experience in the digital signature market, focused on B2C for financial services. He has previously served as an e-commerce manager at French banks Cofidis and Banque Accord, and has experience of building the first mass market platform for B2C transactions and driving related product activity across the EMEA region.
Church is an expert at understanding complex problems and distilling them into understandable components so they can be solved. At Loan Market she leads the team that provides support to the users of the company's MyCRM in Australia.
About OneSpan
OneSpan specialises in digital identity and anti-fraud solutions that create exceptional and secure experiences.
The company's solutions have helped prevent billions of dollars worth of fraudulent activity and cover everything from risk-based adaptive authentication to digital identity verification.
Register to OneSpan's Digitising the Commercial Lending Process here .
Find out more about OneSpan here.
Find out more about Loan Market here.