New York and France agree fintech deal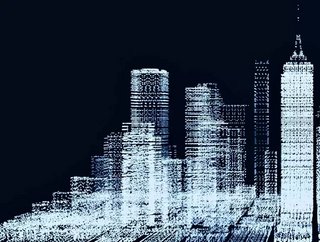 State and regulatory bodies in New York and France have penned an agreement aimed at easing market entry for fintech startups...
The New York State Department of Financial Services (DFS) and its French regulatory counterpart have agreed to make market entry more simple for fintechs and startups in their respective markets.
The memorandum of understanding (MoU) was signed with the French Autorite de Controle Prudentiel et de Résolution (ACPR) on 3 June.
It seeks to further advance the two locations' status as innovative hubs for fintechs and the financial services sector.
According to a press release by the DFS, the MoU will promote cross-border collaboration in fintech between New York and France and encourage the sharing of regulatory best practices.
It said that this will deepen knowledge of the respective supervisory systems and encourage responsible innovation.
DFS and ACPR will cooperate with the aim of increasing development of their financial services markets, enhancing consumer protection and encouraging health market competition in their respective markets.
They will also refer fintechs to each other. DFS said that this can "improve speed to market; exchange information about regulatory and policy issues; [and] ensure that innovators in each other's jurisdiction receive equivalent levels of support."
New York's Superintendent of Financial Services, Linda A. Lacewell, said that the agreement "will foster collaboration to support cross-border fintech developments, providing entrepreneurs speed to market opportunities in New York and France, while upholding robust consumer protection."
Under Lacewell, DFS has encouraged greater innovation and market development across all financial services, products and sectors, with a goal of improving consumer access and market resiliency.
As a consequence, the organisation has become a recognised leader in responsible growth and storing regulation in the state's fintech sector.
For example, in 2019, DFS became the first US state banking regulator to join the Global Financial Innovation Network (GFIN).
According to Governor of the Banque de France and ACPR Chairman, Villeroy de Galhau, "This is the first cooperation agreement on fintech signed by the ACPR with an American authority."
de Galhau added that the agreement "underscores the ties between the two authorities and their strong commitment to innovation. I am sure this agreement will help connect two major fintech ecosystems and promote innovative financial services in both countries."