Nerdwallet: Tim Chen on building a personal finance fintech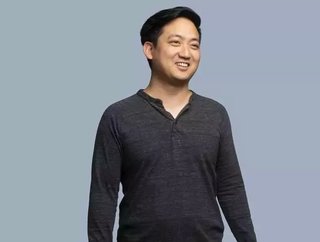 Last year, Tim Chen, CEO and founder of personal finance fintech Nerdwallet, told Money20/20 USA what it takes to build a $500mn company Tim Chen, foun...
Last year, Tim Chen, CEO and founder of personal finance fintech Nerdwallet, told Money20/20 USA what it takes to build a $500mn company
Tim Chen, founder and CEO of Nerdwallet, sprung upon the idea behind the US-based personal finance company in 2009 when, he says, he was "sitting around twiddling my thumbs" having lost his job as a result of the financial crash.
Chen's story is particularly interesting, given the way in which Nerdwallet grew organically from a single spreadsheet for a family member to a successful fintech business that reaches some 100 million people and is worth in excess of $500mn.
He took to the stage at last year's Money20/20 show in Las Vegas to elaborate on this journey as part of a keynote speech titled How Nerdwallet Turned an $800 investment into a $500mn company.
On building Nerdwallet...
Chen and Nerdwallet's story began with an email from his sister, who was having difficulty finding answers regarding her search for a credit card with lower foreign transaction fees.
"Like all of us, my first instinct was 'let me Google that for you'," he told the audience, revealing that his search was fruitless.
As result, he set about finding the answers himself, building out a spreadsheet over the course of a week or so that clearly identified the offers of a number of large banks and credit card companies.
The popularity of that spreadsheet - it was circulated among friend and family - led to Chen realising the 'shopability problem' in the financial services sector: it's nigh on impossible to compare products and find answers without professional financial advice. 
And so, Nerdwallet was born. "I think by year two we had a pretty decent audience," he told those assembled. "We weren't making much in terms of revenue, but knowing how big the market was and how many people would be looking for the kind of service we offered, made it clear that we could extrapolate it towards a very sustainable business."
Today, that 'sustainable business' reaches around 100 million Americans every year according to Chen, with the most engagement coming from customers between the ages of 20 and 65.
Nerdwallet's growth is typical of many innovative startups that venture into the market and, as Chen told Money20/20, the scale and pace of change is one of the challenges any entrepreneur must deal with. "The vision since 2009 has been somewhat consistent," he explained, "but what's changed is how I have had to think about my role in relation to the company."
On the role of the fintech CEO...
"At some point you have to fundamentally change your mindset," Chen said, noting the importance of building the right team to change my job, to take my ego out of decisions and disagree with me and so on."
On fintech funding... 
According to research by CB Insights, for example, fintech startups raised $33.9bn in 2019 worldwide.
Overall, Nerdwallet has raised a total of $105mn across four funding rounds. On funding, Chen offered two schools of thought: "If you want to be a 'winner takes all' business where scale is all that matters, then frankly it's absolutely rational to raise a significant amount of money and buy your way into the market.
If you want to build a brand where you're not competing on scale or price, it makes a lot of sense to bootstrap and build organically. It's important to think long-term too. Are you competing on price with incumbents which have decided not to compete with you, or are you actually building a brand where you're going to be immune from those pressures? That's an important decision to make for any entrepreneur.
Read the full story on Nerdwallet and Tim Chen's appearance at Money20/20 here.
All images: Nerdwallet
SEE MORE:
For more information on all topics for FinTech, please take a look at the latest edition of FinTech magazine.