Mouro Capital: meet the $400m fintech VC firm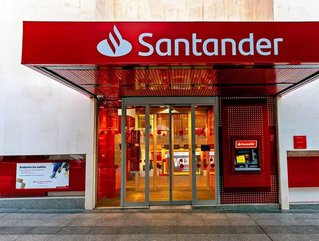 Mouro Capital, Santander's VC spin out, aligns with fintech entrepreneurs to build the future of digital financial technology...
Spanish multinational banking giant Santander has announced its fintech venture capital arm will now be managed more independently.
Established in 2014 as Santander InnoVentures, the VC has been re-branded and relaunched as Mouro Capital. The operation which continues to be headed up by the VC's general partner, Manuel Silva Martinez, and senior advisor Chris Gottschalk, maintains Santander as Mouro Capital's sole investor. However, Santander has committed to doubling the VC's investment funds to US$400bn.
Mouro Capital invests in the future of financial services, by backing entrepreneurs and businesses based in Europe, Latin America and North America, and concentrates on improving processes through implementing automation and real-time applications into banking infrastructure.
The VC also looks at how banking services can be delivered through Application Programming Interfaces, what new client value propositions are emerging in developed and developing markets and how new technology such as AI, blockchain and quantum computing, is changing the banking system.
Mouro Capital already has an impressive portfolio of clients and are currently searching for new ventures to invest in. SMEs that are industry-defining, and showing signs of early growth, are the main target market. They can invest up to $15m initially, while "reserving additional capital for future rounds" and are open to co-investors.
Explaining how Mouro Capital differs from its previous identity as Santander InnoVentures, Manuel Silva Martínez recently told the tech industry journal TechCrunch; "Santander InnoVentures was fairly optimised as a corporate venture capital fund in terms of operations and speed of investment. However, the evolution into the Mouro Capital structure allows for extra alignment with entrepreneurs and co-investors (their success being the number one objective), even faster, nimbler processes, and potentially a bolder investment strategy within the themes and investment policy agreed with our Limited Partner."
He explained that changing the Santander InnoVentures branding offered better, legal separation, and that, "shifting to a separate brand reduces any potential affiliation that entrepreneurs may fear as potentially conflicting."
In the short-term, Mouro Capital is investing in technologies that enable clients to transition into the digital market through better processes. Martínez said the VC was looking at challenges involving automation and real-time applications, richer data ecosystems, and how finance could be embedded in third-party journeys.
As a long term strategy, he added that Mouro Capital will evolve and cross over to other industries, by investigating industry integration, how white spaces are driven forward by investments, and the continuing role of money in a data-driven environment.