Monzo announces banking app updates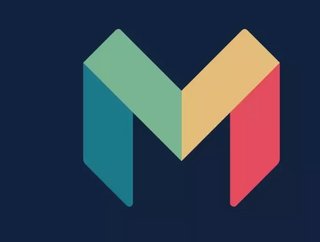 On Monday 23 September Monzo customers will gain access to an upgraded and improved version of the company's mobile banking app. In a 20 September anno...
On Monday 23 September Monzo customers will gain access to an upgraded and improved version of the company's mobile banking app. 
In a 20 September announcement, Monzo said the reason behind the change was that it had "outgrown" its existing app. That version of the technology is used by some 450,000 and has contributed towards Monzo's topping of several industry hot-lists - most recently the digital challenger bank topped LinkedIn's 2019 Top Startups List, for example, beating several other innovative fintech companies in the process.
The new version of Monzo's app - Monzo 3.0 to be specific - incorporates a host of new features that the company says customers have previously found difficult to locate or access as simply as they should. It is, if the phrase "we plan to add a lot more to Monzo very soon..." is to be believed, the precursor to more extensive developments on the horizon. 
Monzo 3.0
Monzo's existing app was conceived with the company's prepaid card - the foundations of the business when it launched in 2015 - in mind. As a result, subsequent additions and innovations have necessitated this latest update. 
And while this is more an upgrade than an entirely new innovation or product, Monzo has taken its work seriously. The development, it says, has been informed by more than 5,000 pieces of customer feedback - this was gathered by both the company contacting customers directly and channels such as customer support and lab testing. 
SEE MORE: 
Accessibility appears to be key to the launch. Monzo, in its announcement, concedes that customers "sometimes tell us they have had a hard time finding new features in the app". These include, for example, the bank's joint account or loan services. This user-experience will be simpler in Monzo 3.0, as will overall visibility of a customer's financial information. On the latter, for example, Monzo touts a new 'accounts list', which it says "gives you a complete overview of your financial life in a neatly organised place".
What next?
In short, Monzo doesn't say. But this is the disruptive challenger bank regularly touted for its innovation and technology. In its Monzo 3.0 announcement, the company makes nods to potential new products on the horizon - the "We've made room for the Monzo that's coming" line being the most obvious example. 
Here, Monzo confirms it that there are new features it intends to release soon, including further development work on how pots are organised and managed by customers. 
For more information on all topics for FinTech, please take a look at the latest edition of FinTech magazine.