Money20/20: six payments and banking predictions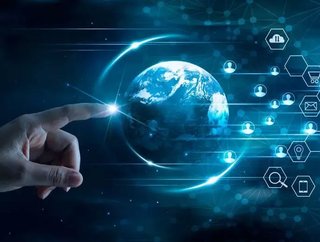 Withthe next Money20/20USA event just 10 months away, here's six payments and banking trends that could dominate During FinTech magazine's last visit t...
With the next Money20/20USA event just 10 months away, here's six payments and banking trends that could dominate
During FinTech magazine's last visit to the Las Vegas-based event, there were a couple of key trends that dominated: fintech for social good, how technology can impact the lives of those using it, and the future of the sector. 
Indeed, during our chat with the event's President, Tracey Davies, she described a show that has "really high energy".
In particularly, she explained, "there's been a definite shift over the past few years that has seen the sector move away from 'shiny and new' technology – which, in this industry we all love – to thinking about fintech for social good and how technology and financial services can impact lives for the better." 
2020 and beyond
A year is a long time in industry, particularly one that moves as rapidly as the financial services sector. But, that doesn't stop us having a view to the key trends that may dominate October's event. 
With that in mind, and courtesy of Money20/20, here are six key predictions for the payments and banking sectors from those with their feet on the ground.
Neobanks: According to Maria Deam, SVP Innovation at Citi, 2020 could see a "major uptick in incumbent bank spending and focus on reducing friction for customers".
The race to compete with the growing number of challenger banks, she says, is one that's being taken seriously.
Payments: 'Phase 2' of fintech is here, in which the products themselves morph and change, according to Zach Perret, Plaid's CEO and co-founder. Perret believes that many companies traditionally not seen as being in the financial services sector actually have embedded fintech qualities.
This means, he adds, that "we're seeing this increasing trend of companies that have a financial relationship with the consumer increasingly wanting to build digital finance".
Sustainable finance: Carlos Torres Villa, Group Executive Chairman at BBVA, reiterates the importance of this area to the future of financial services.
"Advising our clients in their environmental transition is an integral part of BBVA's strategy," he states, citing areas such as the cost of CO2 emissions in P&L accounts as changing behaviour for the better.
The next decade:  "2020 is a new inflection point," says Julie Sweet, CEO of Accenture, adding that "we are now beginning the decade of delivery on the promise of digital and technology."
The 2020 buzzword: According to Scott Harkey, Chief Strategy Officer, Global Head of Financial Services & Payments at Levvel, 2020 will be dominated by integration.
This, he says, will mostly be illustrated by businesses acquiring competitive or complimentary services and partnerships between financial institutions and technology companies. 
LATAM: Activity will increase in the LATAM markets. Arnoldo Reyes, Vice President & Head of Digital Partnerships, FinTech & Ventures, LATAM Region, Visa, points to greater activity in the volume of businesses providing the infrastructure to enable fintech solutions. 
In 2020, he says, "we'll see which players are properly prepared to survive".
To read our exclusive content from last year's Money20/20 event, check out the December issue of FinTech magazine here.
SEE MORE: 
For more information on all topics for FinTech, please take a look at the latest edition of FinTech magazine.