Money20/20: Rise Up and Breaking the 19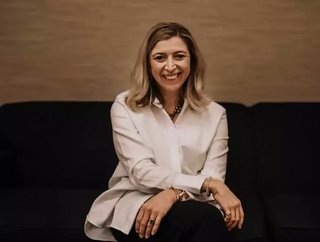 A year after the launch of the Rise Up female leadership academyMoney20/20 President, Tracey Davies, updated us on progress. At this year's Money20/20...
A year after the launch of the Rise Up female leadership academy Money20/20 President, Tracey Davies, updated us on progress.
At this year's Money20/20 event in Las Vegas, we were lucky enough to have some time with Davies during a predictably busy schedule. During the course of the conversation, which covered the scale of the event, shifting industry sentiment towards fintech for social good and personal highlights (an understandably difficult one to answer), Davies told us that Money20/20 exists to do two things: inspire and connect. 
Regarding the former, this is relatively straightforward. Money20/20 is, after all, four days that sees more than 400 speakers take to the stage to discuss and engage with the audience, and countless other speeches, content sessions, fireside debates, Q&A events, entrepreneur pitch battles and more take place. 
But it inspires in other ways too. One notable example came in 2018, when the Rise Up programme was launched.
Breaking barriers
Rise Up is a curated leadership academy for aspiring female talent in the financial services sector that provides a four-day programme in personal leadership and development. Through this, it offers a connected network within which women can find both the support and personal and professional skills required to break down gender barriers.  
One year on, Davies was able to reflect on a programme that has already achieved considerable success. "We set out to create something that had real impact," she told us. "There are many great initiatives out there, but the goal for Rise Up was to work closely with each cohort to build a very deep, personal leadership development programme – and it's worked."
In just 12 months, 125 women have passed through Rise Up, with close to one third of the 2018 cohort taking on more senior positions. Perhaps more importantly, Davies told us, was the impact the programme has had on those Rise Up women, who "feel inspired, feel they've met their tribe and there is a real collective sense of 'we can do this'".
SEE MORE
Inclusivity, on a broader level, continues to grow in its importance – an agenda that global events such as Money 20/20 can continue to lead on. For Davies, the positive attitude shift is both notable and welcome, with many large companies such as Accenture and PayPal publishing measurable inclusivity targets and new laws on female board representation and gender pay data visibility being implemented.
"The statistics are improving, but they're still not great," she said. "For example, women in the US make an average of 19% less than their male counterparts, which has been the basis for our Breaking the 19 Challenge."
Breaking the 19 is a new initiative that, over 19 days from 1 October this year, encouraged action across the industry to support the inclusion and empowerment of women in the workforce and bring about the end of gender-based pay gaps.
"We have a big stage and a world-recognised platform with which we can take action, and so it's our duty to work with the industry and to encourage both men and women to work together to call out inequality, to make a stand and to solve the problem together," Davies explained.
Find out more about Breaking the 19 and read the full interview with Davies in the next issue of FinTech magazine.
For more information on all topics for FinTech, please take a look at the latest edition of FinTech Magazine.