Money20/20: personalisation, fintech and UN climate change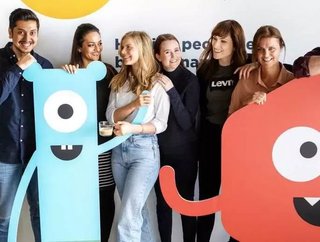 How do you help people lead better financial lives? Meniga's Andrew Harper shared the company's unique approach with us at last year's Money20/20 USA I...
How do you help people lead better financial lives? Meniga's Andrew Harper shared the company's unique approach with us at last year's Money20/20 USA
If you visited this year's Money20/20 USA event - indeed, if you have read our exclusive interview with the event's President, Tracy Davies in our December issue - you'll be aware of one of the key themes to come out of those four days in Las Vegas: fintech for good.
Davies told those assembled, including this writer, that one of the key questions being asked across the sector was not 'what can we do with technology?', but rather, 'what should we do?'. 
Leading better financial lives
Indeed, inclusivity and an increased drive for personalised, customer-centric banking services is a key driver for the large majority of financial services providers. For fintechs, it is at the heart of many of their offerings, given that a personalised experience is enabled by innovative technologies such as AI, machine learning and automation as well as the better understanding, analytics and use of data.
It was, then, fortuitous that we had the opportunity to delve deeper into the world of Meniga, an Icelandic software fintech that provides data-driven digital banking solutions with one simple mission: to help people lead better financial lives. 
The business is also behind a pioneering new collaboration with the United Nations that is encouraging banks to allow customers to use cashback rewards to offset their carbon footprint. At the company's busy Money20/20 stand, we spoke with Andrew Harper, Head of Rewards Partnerships on these themes. 
Making money meaningful
"It's really crucial for all sectors, including financial services, to align more closely with corporate social responsibility and allowing people to make a choice and support a cause; we all have a role to play in creating a better planet and our new initiative is a strong example that," Harper told us of Meniga and the UN's collaboration. The basis for the service lies in the cashback rewards that Meniga's Rewards app offers through dedicated banking partners; users can channel that cashback towards investment in climate-friendly projects. 
SEE MORE: 
Harper told us that such an initiative is a "really great motivator for people, and a good way of making their money - and how they use it - become more meaningful. Even if you receive, say, 10 euros a month in cashback, if you know that it's going to a good cause without you actively having to take any action, then the value of that cashback becomes far greater." 
Customer-centricity
Of course, allowing users to take greater control of every aspect of their financial services is a fundamental part of the personalisation that both fintechs and incumbents are driving for. 
During Money20/20, it was apparent that customer-centricity will continue to be a fundamental focus for the sector, with many speakers not only detailing the latest innovations in this area, but also highlighting how they are using customer interaction and data to help shape future developments. 
Harper explained the importance of cutting through the noise to focus on the fundamental, basic elements of what makes a good personalised banking solution. "We're trying to increase customer engagement," he said. 
"But, we're also conscious of making sure it's the right engagement. If you look outside of finance, Apple is a great example of a brand that's done just that: it absolutely ensured that the fundamentals were right by simplifying everything, creating a really intuitive and easy to understand user experience and then building all of those very personal experiences and interfaces on top of that foundation. Similarly, if you look at the likes of Facebook, Amazon or Uber, they're really showing how you can create loyalty and engagement just by getting the customer experience right - that's what banks should be aiming for."
Read the full exclusive interview with Meniga and Andrew Harper in the next edition of FinTech magazine, which will be published this week.
For more information on all topics for FinTech, please take a look at the latest edition of FinTech magazine.