Mastercard's $250mn to small businesses affected by COVID-19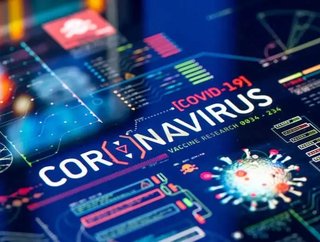 The global payments leader will commit $250mn over five years, alongside offering cyber vulnerability and identity theft solutions Efforts to protect t...
The global payments leader will commit $250mn over five years, alongside offering cyber vulnerability and identity theft solutions
Efforts to protect the global population from coronavirus have impacted every industry sector. However, small businesses in the US have been particularly hard hit from the COVID-19 pandemic. 
For example, lockdown regulations mean footfall - and thus, daily business - has decreased dramatically. At the same time, efforts by many businesses to move their activities online increase exposure to cyber threats.
Protecting business and employees
To address these multiple concerns, Mastercard will provide $250mn over five years to companies in the US and other markets in which it operates. 
The global card payments innovator announced the measures during the virtual America CARES Small Business Relief event, hosted at the White House on 7 April. 
Mastercard's financial commitment will include financial, technology, product and insight assets to support the security and vitality of small businesses and their workers. 
The organisation has a longstanding commitment to financial inclusion, having brought half a billion individuals into the financial system in recent years. 
In 2017, in response to the Tax Cut and Jobs Act, Mastercard committed to put $500mn towards inclusive growth and created the Mastercard Impact Fund. 
Cyber protection and identity technology
Mastercard will also offer small business owners access to several of its innovative solutions to help protect their companies from potential cyber attack. 
This includes cyber vulnerability assessments and identity theft protection, which will be eligible to the 28 billion small businesses that are eligible to participate in the Small Business Administration's Paycheck Protection Program.
SEE MORE:
Through these solutions, Mastercard will help owners of small companies to understand the cyber vulnerabilities of their own infrastructure and, based on a cyber assessment, will partner with them to improve their critical vulnerabilities. 
Identity theft protection will also help to navigate any potential attacks.
Market intelligence
Both services will be offered at no cost for three months, and businesses will also have access to Mastercard's Local Market Intelligence insights solution. 
This platform, which is available through banks and fintechs, provides insight into local retail sales patterns through anonymised data. 
Michael Miebach, President of Mastercard, said: "When our small businesses suffer our nation suffers, so it is incumbent upon all to ensure that we're supporting the businesses who are the lifeblood of our economy and pillars of our communities.
"We are leveraging our network, insights, technology and partnerships to deliver the resources small business owners need now to help them sustain their business as they quickly adapt to a new way of operating and evolved customer needs."
Find out more about Mastercard's helping small businesses here.
For more information on all topics for FinTech, please take a look at the latest edition of FinTech magazine.