Mastercard and bunq expand Green Card in Europe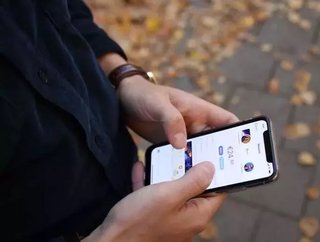 Mastercard is expanding its partnership with Dutch challenger bank, bunq to bring its Green Card to 30 European countries The global payments technolog...
Mastercard is expanding its partnership with Dutch challenger bank, bunq to bring its Green Card to 30 European countries
The global payments technology leader has partnered with bunq, an innovative mobile banking platform driven by customer experience, since 2015.
Now, the pair intend to expand on this relationship to accelerate the growth of bunq's Green Card and Travel Card offerings across the European market. 
Under the agreement, Mastercard will use its market leading international network to bring the Green Card - a metal Mastercard that offers sustainability incentives for every 100 euros spent - to 30 European countries.
Green Card, green finances
The sustainable Green Card was introduced towards the end of last year. According to bunq, it allows users to "start making the world a greener place with zero effort" through the planting of a tree in return for money spent from the account. 
Sustainability lies at the heart of the Green Card initiative, with the card itself being made of metal, which gives it a 50% longer life than a typical plastic debit or credit card. Green Card also works with all other banks, so that customers don't need to switch accounts, and its premium offering sees more trees planted per spending spree. 
To date, bunq has planted more than 100,000 trees since the introduction of the Green Card. This equates to a reduction of 30.8mn kg of CO2 - or 32,560 flights from Paris to New York for the layman. 
The Green Card Initiative contributed to Mastercard's Priceless Planet Coalition. This is a platform launched by Mastercard that brings together corporate sustainability efforts among banks and other partners, and has pledged to plant 100 million trees over a five year period. 
Mastercard and fintechs
Mastercard partners more than 60 digital banks and fintechs - a figure that has doubled over the last two years. 
President of Mastercard Europe, Javier Perez said: "How Europeans bank and make payments is evolving. People want and expect the technology they use to not just be safe and simple, they are increasingly looking to have a positive impact on the world they live in. 
"Mastercard believes that the power of partnership can not only drive innovation but also do good. We have successfully partnered with bunq over the last five years and are proud that this exciting partnership continues to grow; driving ease and speed for people across Europe and delivering a positive impact for the environment."
FinTech profile: bunq  
Netherlands-based bunq was founded in 2012 by Ali Nikman, who received the first European banking license in more than 35 years. 
Nikman was driven by a vision to change the traditional banking industry, with bunq offering a totally independent, mobile-only banking platform with no branches, no queues or paperwork, just immediate access to accounts and all other information.
According to the company, "we're here to break free from the status quo [and give] you the freedom to live life on your terms". 
bunq values transparency and freedom of choice, and centres its platform around providing the best possible customer experience. Simplicity is also key; any customer can sign up to a bunq account in just five minutes with only a phone, and address and their ID. 
Find out more about bunq's Green Card here.
SEE MORE:
For more information on all topics for FinTech, please take a look at the latest edition of FinTech magazine.