LinkAja closes $100m Series B led by Grab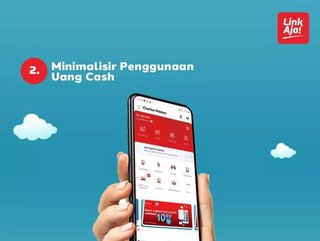 Singaporean tech giant Grab leads new funding in the Indonesian state-backed fintech...
Indonesian state-backed fintech LinkAja has raised around $100m in a Series B led by Singaporean super app Grab, its first outside investment from a private firm.
The round was joined by Indonesia telecoms giant Telkomsel, BRI Ventura Investama, and Mandiri Capital Indonesia, the VC arm of Indonesia's biggest bank. 
Launched in June 2019, LinkAja now serves around 58 million registered users, mostly located in Indonesia's burgeoning metropolitan areas. In Q3 2020, it saw demand spike amid the COVID-19 pandemic as transaction volume and value on the platform nearly tripled. 
Reaching the underserved
Southeast Asian nations are among the world's least financially mobile, and the most underinsured, due to comparatively low income and the dominance of physical fiat currency for day-to-day transactions. 
The new funding marks the next milestone on LinkAja's journey to change that and "strengthen services" to connect the millions of citizens currently underserved by traditional banking, says Haryati Lawidjaja, CEO of LinkAja. 
In a country where cash remains by far the most popular method of payment, LinkAja hopes to extend more flexible personal and business finance management to the nation's middle class and micro to medium-sized enterprises.  
Neneng Goenadi, Managing Director, Grab Indonesia, believes he can help: "We chose to invest in LinkAja because we can accelerate the mission to accelerate financial inclusion in Indonesia. The strategic collaboration between LinkAja and our digital ecosystem, including OVO and Tokopedia will support us to provide cashless services for every society with comfortable, accessible, and secure."
Grab's investment coincides with the opening of a new innovation hub in Indonesia's capital Jakarta. The Grab Tech Centre will act as a second headquarters and research and development incubator. Ridzki Kramadibrata, Grab Indonesia's president, aims to drive "long-term, sustainable development in Indonesia".