Key drivers changing the banking ecosystem landscape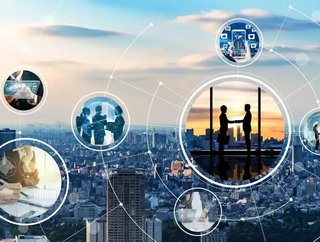 Digital technologies have changed the banking landscape. In order to remain competitive, financial institutions are turning to 'banking ecosystems'. Th...
Digital technologies have changed the banking landscape. In order to remain competitive, financial institutions are turning to 'banking ecosystems'.
These, according to consulting firms such as Accenture and Deloitte, these multiply customer interactions to transform them into hyper-relevant and personalised experiences.  
According to Accenture, for example, 88% of banks believe that ecosystems will be an important way to interact with customers in the future, while 89% see customer-facing ecosystems as the main driver of future value.
"Banks that offer these integrated, contextualised experiences go beyond traditional financial needs and meet broader customer needs. They support their customers, becoming hyper relevant in their customer's everyday life," states Accenture, for example. 
In a recent article in FinTech magazine, we explored the development of banking ecosystems, the technology driving them and best practice for thriving in such an environment. 
You can read the full article here. However, here we take a closer look at the key drivers that are influencing banking ecosystem development. 
1. Customer attitudes
Customer experience is now a priority for all financial services institutions. As well as driving product innovation, it is also influencing the development of complex ecosystems. Microsoft, for example, in our article suggests that millennials are now "decidedly more entrepreneurial in mindset than any previous generation".
The result of this, it states, is that they want to be in control of their own finances and are far more willing to embrace a self service model.
Customers too are now seeking a more bespoke, personalised experience. This means a move away from traditionally accepted methods of banking or managing finances to mixing plug and play solutions relevant to the specific requirement. 
SEE MORE:
2. Technology
Mastering data and leveraging breakthroughs in technology such as cloud platforms, analytical capabilities, and augmented intelligence, can create levels of customer engagement and operational efficiency that were unimaginable before.
This approach is driving banking ecosystems. "Using information in meaningful and straightforward ways has become the new standard in this digital era. But first, internal and external data must be aggregated, integrated, and made available to the right person at the right time via the right channel," says Microsoft.
"Operating such an ecosystem requires sophisticated marketing and analytical capabilities to aggregate multiple data sources - leveraging external data as well as internal data - and extract actionable insights, which can then be translated into personalised commercial promotions in a timely manner through the most appropriate channel for each customer," adds Accenture.
3. Competitors
Namely, fintechs, startups, neo and challenger banks and more. The financial services landscape is no longer dominated by incumbents as new market entrants, as well as Big Tech companies like Facebook, PayPal and Apple create greater competition. 
In order to remain competitive, launching ecosystems in industries characterised by the presence of large incumbent players may help ensure that new offerings rapidly reach a wider share of customers.
"As such, banks operating in countries with high concentration rates across industries have larger incentives to be first movers to secure partnerships with the largest industry players and hence gain rapid customer adoption," adds Accenture.
Read the full article on banking ecosystems here.
For more information on all topics for FinTech, please take a look at the latest edition of FinTech magazine.
Follow us on LinkedIn and Twitter.