Insurance 2020: trends shaping the future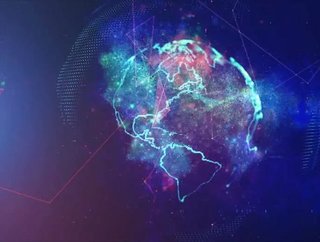 For the insurance industry, the future means one thing: change. According to Deloitte, there are four key drivers behind this Leading insurance firms w...
For the insurance industry, the future means one thing: change. According to Deloitte, there are four key drivers behind this
Leading insurance firms will need to fight, adapt and move quickly and effectively if they are to successfully navigate the 'profound change' they face in 2020 and beyond. This is the message at the heart of A demanding future: the four trends that define insurance in 2020, a new campaign from Deloitte.
The global professional services network has surveyed 200 CEOs, CFOs, CRO and CTOs in the EMEA region from sectors such as life and annuity insurers, property and casualty, and reinsurance. It identified, it says, four "interlocking trends that could separate the winners from the losers". 
All change
Customers are the disruptive force in the insurance industry, says Deloitte. Specifically, driven by evolving requirements around immediacy, greater engagement and experience and the greater choice now available, insurers are faced with the prospect of having to work far harder to retain their customers. 
According to the report, the customer proposition is in need of an overhaul, with close to half of those surveyed believing that changing customer needs will be the main challenger for the next three years. Those needs are increasingly typified by customers seeking ways in which they can make their lives more simple - more efficient application processes or streamlined applications, for example - but also by new technologies such as blockchain-enabled smart contracts or robo-advisers. 
Examples of how insurers can address these changes effectively, Deloitte explains, include new and innovative ways of rewarding those customers that stay loyal to their brands and offering 'non-insurance' products or additional customers. 
SEE MORE
Deloitte also recognises the requirement for new service-based models, a greater focus on prevention and innovative products as essential for insurers facing a changing sector. At present, 35% of insurers generate more than 30% of their business from service-based offerings over product-based - this increase to 61% in three years, it states. 
Elsewhere, survey respondents identified expected growth in merger and acquisition activity (72% believe it will drive at least 50% of industry growth over the next five years, for example), and continued disruption from new and innovative digital technologies as other drivers of change. On the latter, 80% feel that the industry is currently keeping pace with developments.
For more information on all topics for FinTech, please take a look at the latest edition of FinTech magazine.