How will the digital twin change banking?
By Dave King, Product Manager at Future Facilities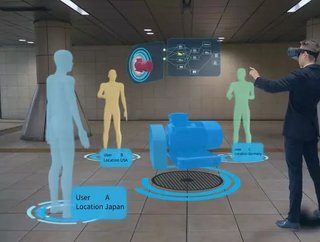 Dave King, Product Manager at Future Facilities, discusses the rise of the digital twin in banking Modern life relies on the functioning of data centre...
Dave King, Product Manager at Future Facilities, discusses the rise of the digital twin in banking
Modern life relies on the functioning of data centres; from bringing Netflix to our homes to powering our Google searches.
One of the latest additions to cloud-first existence is the digital-only bank, and it's taking the world by storm.
In fact, the latest Accenture Digital Banking Tracker shows digital lenders gained over six million new customers in the second half of 2019, with the global total reaching a staggering 19.6 million. 
As digital-only disruptor banks continue to emerge, the technology behind open banking develops, and demand for mobile services increases. The data centre has never been so vital to the banking industry. 
Digital Banks are the 'it' thing
It's clear that encouraging new customers to join digital-native banking platforms is no struggle.
However the Digital Banking Tracker shows that long term profitability is. We've already seen digital banks having to deal with a range of IT challenges which stem from their chosen infrastructure decisions.
Monzo – the darling of the UK fintech scene - suffered late last year as users lost visibility of their savings after an influx of customers requesting to receive their Christmas wages, through the "Get Paid Early" feature.
Traditional banks have suffered too. On New Year's Day, thousands of Lloyds Bank, Halifax and Bank of Scotland customers were unable to use online banking services due to an IT outage. 
While these outages can be caused by a plethora of different reasons, finding ways to eliminate each one delivers huge savings to banks - especially as the cost of customer support alone is one of the highest for the likes of Monzo, who reportedly spend 67% of all account costs on it.
The data centre is a pivotal factor in providing a first-class customer experience, and any downtime can have serious consequences.
SEE MORE:
Improve offerings to customers
Two key reasons data centres experience downtime are human error and energy failures. For banks, downtime has a big impact on its customers, reputation and profits.
In an independent report, commissioned by Future Facilities, it was found that businesses on average, are losing over £120,000 each year to downtime, a figure that is likely to be a lot more in the financial services sector.
In order to combat this,banks need to embrace technology that helps them run their data centres more efficiently, such as the digital twin.
Further to this, decision-makers need to actively search for data centre providers that use it. This approach will result in a lower chance of downtime, and boost customer offerings. 
So what is a digital twin? It's a technology that can create a full virtual model of a real object which can be moved around all at the click of a button.
By quickly trying out different setups and layouts in the digital twin, providers can test the impact of any adjustments on the performance of the data centre.
For example, they can test the impact of cooling control changes on the thermal efficiency of the data centre. Once a setup has been found that achieves the desired results, it can then be implemented in the physical data centre itself, all safe in the knowledge it has already been rigorously tested in the digital twin.
This process saves money both in designing and operating a data centre, and mitigates the risk of unplanned changes, improving the overall reliability for its clients. 
Rollouts 
Reduced downtime equates to happy customers, which means there is more time to focus on creating new features, rather than having to focus a large portion of time, effort and money on fixing old ones. 
In addition, the optimised data centre is prepared to roll out these new features, such as Monzo's 'get paid early' option, without high risks of downtime.
Our research found that three times as many businesses using a digital twin hadn't seen an outage in a 12 month period, compared to those who didn't use the technology.
With its ability to save time and reduce outages, it is no surprise that over two-thirds of businesses expect to have a digital twin in place within the next 12 months. 
The idea of a digital twin is already established within industries like manufacturing and aerospace, but it also offers banks a range of potential advantages they can't afford to miss out on. 
Don't be a green fraudster 
Challenger banks are busy shaping the world of finance, and coming under increasing pressure from their customers to be as sustainable and carbon-neutral as possible in the process.
In fact, DoSomething's Report on Young People and Social Change found 87 percent of Millennials will purchase products and services that will have environmental benefits; and 40 percent of Gen Z have boycotted a brand or product for environmental reasons. 
While things are improving in the data centre industry, centres aren't always being run in a particularly sustainable way.
To truly reduce their carbon footprint, banks have a responsibility to put pressure on their operators to use technology such as the digital twin which helps them to run more efficiently.
This is particularly true if Caci's prediction that the number of customers regularly using branches will be overtaken by those using apps by 2021 because it will require vast amounts of energy to keep data flowing. 
Supporting this are racks on racks of computer servers, housed in energy-hungry data centres.
While a portion of these are powered and kept cool through clean energy sources, the industry is unable to sustain the current levels of demand without using carbon-based energy sources as well. The good news is there's a proven solution ready to help. Already a mandatory tool across many industries, the digital twin results in a lower chance of downtime, and contributes to the reduction of their carbon footprint. 
The digital twin then has clear benefits for digital banks – it's better for the environment, better for the customer, and better for the bottom line. 
For more information on all topics for FinTech, please take a look at the latest edition of FinTech magazine.
Follow us on LinkedIn and Twitter.