How is technology changing financial messaging?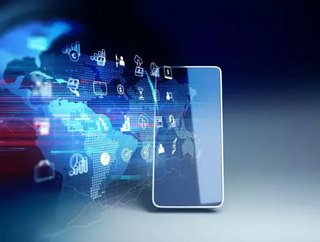 SWIFT is a global provider of secure financial messaging services. It is a network that allows financial institutions globally to send and receive info...
SWIFT is a global provider of secure financial messaging services.
It is a network that allows financial institutions globally to send and receive information and data about financial transactions in a secure and reliable manner. As of 2018, it was found that more than half of high-value cross-border payments worldwide used the SWIFT network.
History
SWIFT, which stands for the Society for Worldwide Interbank Financial Telecommunication, is headquartered in Belgium. Founded in 1973, 239 banks from 15 countries merged together to work towards a common problem: how to communicate about cross-border payments.
In 1977, SWIFT launched its messaging services and replaced the Telex technology, which was in widespread use at the time, becoming renowned as a trusted global partner for institutions worldwide. SWIFT was originally set up by and for its users to support international finance and commerce. Upon its 1977 launch, there were 518 institutions from 22 countries connected to SWIFT's messaging services.
From the beginning, SWIFT has prioritised confidentiality, efficiency, security and reliability, with its operating systems ensuring the highest systems availability, redundancy and back-up capabilities. The company prides itself on its unique approach and strives to provide a better way for the global financial community to move value, reliably, safely and securely. 
SWIFT has a range of different solutions and carries more than five billion messages a year. At its core, SWIFT prioritises secure and reliable messaging, offering solutions that mitigate operational and compliance risks and keeping businesses safe.
SEE ALSO:
SWIFT2020
In 2015, SWIFT established a SWIFT2020 strategy that would see the organisation continue to focus on operational excellence in its core financial messaging services in order to meet customer expectations. "The digital revolution is in full force in the financial sector and our customers are influenced by new technologies, regulation and evolving expectations," commented Javier Pérez-Tasso, chief executive of the Americas, UK, Ireland and Nordics at SWIFT.
"At the same time, new entrants are challenging and potentially disrupting the traditional business models of transaction banks. We see ourselves as innovative incumbents; we are proactively coming up with new technologies and platform innovation - particularly in the area of real-time payments and compliance - and we are working together with banks to consider ways of rejuvenating the correspondent banking model."
SWIFT hosts an annual conference, called Sibos, which is aimed at the financial services industry. The event brings around 8,000 business leaders and industry experts from a diverse range of financial institutions, market infrastructures, multinational corporations and technology partners together. Offering hundreds of speakers, the event is regarded as an important conference to discuss strategies and share best practice in a dynamic sector. 

To learn more about SWIFT, click here!
For more information on all topics for FinTech, please take a look at the latest edition of FinTech magazine.