How is innovation and technology changing payments?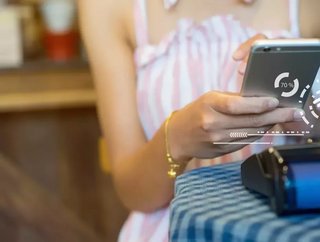 New payments service providers and a rapidly changing technology landscape is changing how banks approach payments innovation, says KPMG...
Banks no longer dominate the payments sphere.
According to KPMG, banks and financial services institutions held a monopoly over the payments ecosystem for many years. 
However, in its The Future is Open: Reshaping the Banking Experience report, the global consulting firm says that more recently the market has seen the rise of a host of new service providers. 
These innovators, such as Apple Pay or PayPal, bring a new model based around merchant networks driven by an online presence and partnerships with larger market players. 
KPMG says that, as a result of this shift, many banks have chosen to work closely with these new payment innovators to "create solutions and tools that both respond to shifting customer demand and keep the bank in the value chain".
As a consequence, it says, new innovations and models are emerging.
According to KPMG, innovation is crucial in the payments space. Increasingly, banks will find that partnerships with third-party providers will help this innovation to continue. 
This does, however, give rise to 'third-party risk'. On this, KPMG says: "many of the better-integrated payment service providers are now so connected into their banking partners' enterprises that there is often little difference between a bank's payment systems and employees and those of their third-party payment providers."
Leading financial services institutions are focusing on managing these relationships, KPMG explains, in a way that sees the providers become an extension of the bank's business. 
SEE MORE:
A core focus of payment innovation is security. KPMG explains that bank and payment executives must focus on this, in tandem with customer convenience to make any new innovation succeed. 
This is particularly challenging given the pace of change in consumer technology and attitudes - people wishing to bank and manage their payments via phones or watches, for example. 
As a result, banks must ensure that as part of any innovation programme they stay abreast of the latest customer trends - this must be done while maintaining a dedication to the highest standards of security. 
In terms of developing long term strategies, KPMG recommends that banks and payment providers make "a more concerted effort to build security into their products, services and operating models". 
This can be done, it says, by embedding cyber security at an early stage of the programme. Similarly, everyone involved in the organisation and ecosystem should actively engage in any cyber security initiatives. 
To deliver what customers want, it concludes, providers must see a step-change in risk models controls and capabilities. 
Find out more from KPMG here.
For more information on all topics for FinTech, please take a look at the latest edition of FinTech magazine.
Follow us on LinkedIn and Twitter.