How is digital technology disrupting insurtech?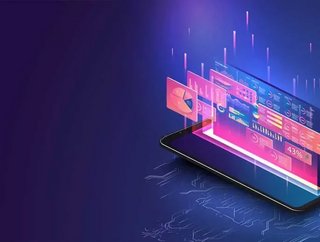 Technologies such as Big Data, AI and machine learning are transforming the landscape of digital insurance...
Technologies such as Big Data, AI and machine learning are transforming the landscape of digital insurance
We live in the age of data. Today, companies worldwide have access to more points of information than at any other time in history.  
Indeed, at last count, some 90% of all data in the world was created in the last two years.  
In a recent article in FinTech magazine we explored how this seismic shift has impacted the insurance sector.  
The article, which can be read here, explores how the greater use of data and data analytics is changing the industry mode. 
It also explored the shift towards a greater focus on customer experience.   
Data is transformative
According to a report by KPMG: "Insurtech is having a transformative impact upon the global insurance market - the role of data is absolutely central to the entire project." 
KPMG explained that "data is not simply the facilitator for better underwriting and keener pricing, but is the very DNA of the 21st-century connected organisation."  
For insurance organisations, advances in technology and the explosion of new digital data sources have reinvented the core disciplines of the industry.  
Insurance transformation
Take pricing and underwriting, for example.  
Access to larger data sets, and more detailed information about individual customers, allows insurers access to more granular datasets.  
This, in turn, enables them to offer policies that more closely reflect the risk posed by an individual, rather than the demographic box they belong to. 
Similarly, data is impacting insurance related to health and wellbeing. In particular, IoT-powered wearables are having a huge impact on the personal health insurance space. 
Devices such as the Apple Watch, or FitBit health trackers, are being used by insurers to track and promote health behaviour, thus leading to lower premiums. 
Companies like AliveCor offer devices like the KardiaMobile, a personal EKG monitor that allows cardiovascular health data to be shared remotely with health professionals and insurers. 
Another example is UK-based insurer Vitality, which offers premium discounts based on the activity points that can be earned via use of Apple watches and demonstrated activity levels.  
In the field of settlements and claims, insurers are using digital technologies to better judge payouts.  
For example, by using mass data gathering to segment and analyse claims quicker using AI. In some cases, companies have been able to fully automate the claims process.  
Lemonade: setting insurance world records
In 2016, personal insurtech firm Lemonade set the world record for processing an insurance claim.  
At seven seconds past 5:47pm on December 23, 2016, Brandon Pham, a Lemonade customer, hit 'Submit' on a claim for a $979 Canada Goose Langford Parka.  
By 10 seconds past the minute, AI Jim, Lemonade's claims bot, had reviewed the claim, cross referenced it with the policy, ran 18 anti-fraud algorithms on it, approved the claim, sent wiring instructions to the bank, and informed Brandon the claim was closed.    
By accessing and analysing vast datasets, insurers can use AI and ML to deliver their services with unprecedented speed and accuracy. 
Follow us on LinkedIn and Twitter.